If you are wanting a tasty bento box while visiting Japan, then look no further than Hotto Motto. This huge chain of fast food stores spans the country and has a wonderful array of bento boxes and packaged meals.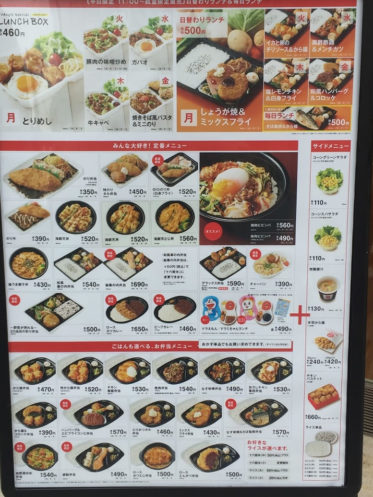 Part of the Plenus corporation, Hotto Motto can be found in shopping centres and in stand alone locations, there are even some stores that are open 24 hours a day. Launched in 2008, the Hotto Motto chain is made up of over 2600 stores across Japan, with an international expansion to China in 2010 and South Korea in 2012.
The stores do not offer a eat in option and prices are really competitive. Full meals complete with rice, salad and meat item are priced from well under Y500, with no meal on the menu anywhere near Y1000. Choices range from crumbed and grilled meats and fish, curries, noodles and rice based dishes, there is even a great range of meals tailored to the young with character plates.
Official Website: (Japanese only)
http://www.hottomotto.com/