Fantasyland is where the child comes out in all of us, it's what Disneyland is all about. With the Castle, the fairy-tales and the flying elephants, this is why Disneyland is the happiest place on earth!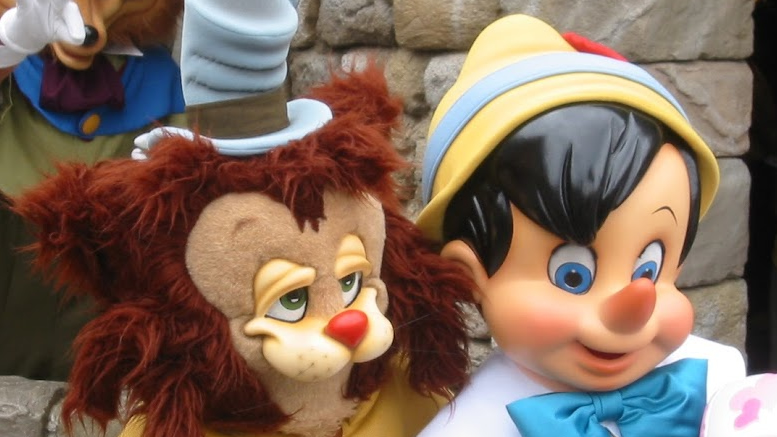 This world is full or attractions and many of them are the classic Disney rides the parks have been famous for, for over fifty years.
The Peter Pan flight takes people on a flying pirate ship over the streets of old London to the adventures of Never Land, where you meet all the characters from this historic tale including the evil Captain Hook.
Dumbo the Flying Elephant would have to be the most photographed and loved ride in all of the Disneyland Parks, Here at Tokyo he is adored as the big eared baby jumbo takes people on a exciting ride around the beautiful circus themed ride.
The Castle Carousel has ninety beautifully crafted horses which whirl up and down a calliope. This ride thrills young and old.
Pinocchio has a Daring Journey where you can travel the long treacherous journey and learn about his life from a wooden toy to a real boy.
One of Disney's favourites who has stood the test of time is Winnie the Pooh, follow him on a Hunny Hunt with his friends on this great adventure, then its time to go into a dream world and ride the teacups and join Alice's Tea Party.
For a scary adventure through the afterlife visit the haunted mansion, this is one of Disney's best attractions. There are hundreds of ghouls and ghosts ready to scare the wits out of you…be sure to get a fast past to avoid a long queue.
Then its off to It's A Small World…it's sure to get that Pirate song out of your head, and ensure you sing its a small world for the rest of the week…..but its all in good fun.
Be sure to visit the castle too, there's a good Cinderella Castle Mystery Tour where you can conquer the evil forces of the Disney villain and then follow Snow White and the seven dwarfs in an adventure with the wicked witch.
Everyone's favourite mouse and his mates do a live audio animatronic revue at the Mickey Mouse Revue, be sure to catch them perform a medley of your favourite Disney Tunes.
Tokyo Disneyland, all its attractions and characters are part of the Walt Disney Corporation. For more information please visit the official home page http://www.tokyodisneyresort.co.jp/