Westernland is similar to the Frontier land in some of the other Disneyland Parks, it gives a real taste of the wild western days of early America. This land has some great shows, scrumptious food and some of Disneyland's most popular rides.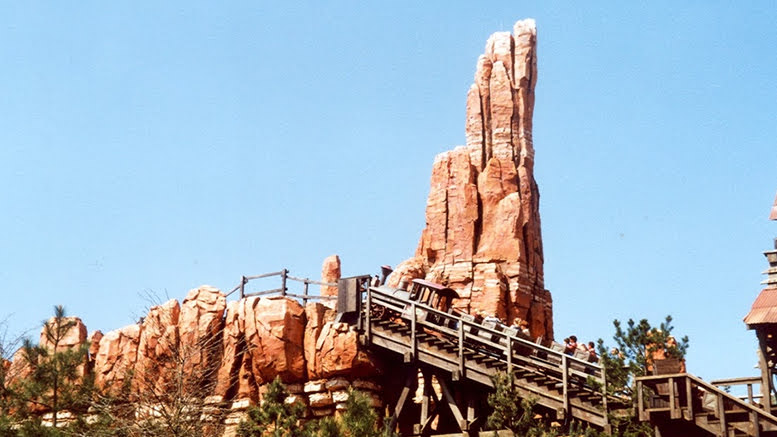 A favourite at every Disneyland is the Country Bear Theatre, and Tokyo Disneyland is no exception, here you can have a real ho down with some lovable and hilarious hill-billy bears in a fun revue. There are different shows depending on the season. It's quite novel to hear these bears doing their version of hill-billy Japanese.
If you would like a review with a little less robotics and fur, try the Diamond Horseshoe. This show brings back the fun and games of the old west but make sure you make reservations beforehand.
Cruise the rivers of America in the classic Mark Twain River boat, and pass the Big Thunder Railroad a must do. This rollercoaster like train takes riders on a thrilling ride through a runaway mine. It's the fastest ride in the wild west. There's a Fast Past ticket system running on this ride, to make the wait a bit easier.
For more boat ride action catch a lift on the Tom Sawyer Island Rafts then explore Tom's island, there's plenty to see there before heading back for a go on the Westernland shooting gallery.
Shopping in this world is great, lots of western items, including handicrafts, clothing and of course those lovable rascal stuffed toys.  There's some good eating to be had too. Try some beef jerky or some fried chicken and beer at the Lucky Nugget Cafe, or give the Hungry Bear Restaurant a go for some tasty curry. There's quite a few dining experiences to have in Westernland, and one of the more popular dishes is the famous smoked turkey leg which you can get at the Chuck Wagon, but for a huge Westernland buffet head straight to the Plaza Pavilion Restaurant, but a word of advice, do the Big Thunder Railway before lunch.
Tokyo Disneyland, all its attractions and characters are part of the Walt Disney Corporation. For more information please visit the official home page www.tokyodisneyresort.co.jp