Port Discovery is a little like Tommorowland in Disneyland, where it explores the future and technology. The area is themed in a retro modern Jules Verne style with lots of domes and brass fittings and futuristic design. It really looks quite stunning.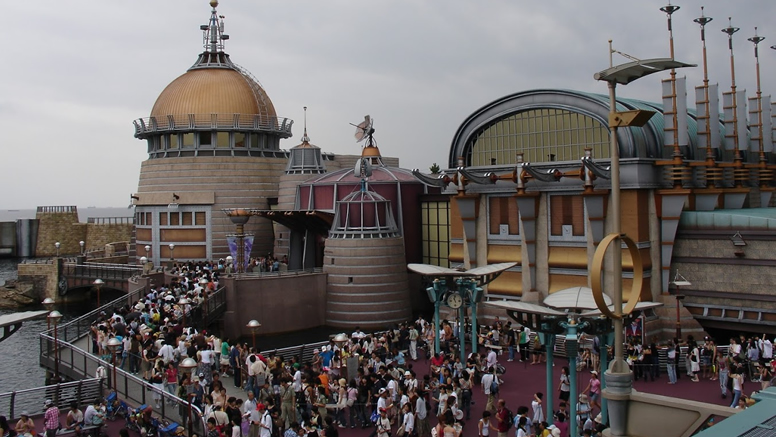 The area has 2 major attractions, The Stormrider which is a simulator style ride which takes people on journey on an advanced flying laboratory into the eye of a storm, here you experience powerful winds and turbulence. This ride offers a Fast Pass option where you can obtain tickets before hand and avoid the sometimes long queues.
Aquatopia is a fun ride where you board a hovercraft like vehicle and zoom around lake avoiding fountains, rocks and whirlpools. These spinning and twirling vehicles have two courses, one dry and another where you can get a bit wet.
The DisneySea electric railway departs the Port Discovery on its journey to the American Waterfront. Before you depart don't forget to stop by at the Discovery Gift shop for some wind machines and themed characters or a bite to eat at the Horizon Bay Restaurant, this is a futuristic buffet for the hungry, or if you want something light try the Seaside Snacks or Breezeway Bites.
DisneySea, all its attractions and characters are part of the Walt Disney Corporation. For more information please visit the official home page www.tokyodisneyresort.co.jp