Beer or as it is pronounced BI-RU is Japan's most popular alcoholic beverage. It can be drank just about everywhere, and in fact, it can even be purchased in vending machines on the pavement which is a strange sight for someone from the west.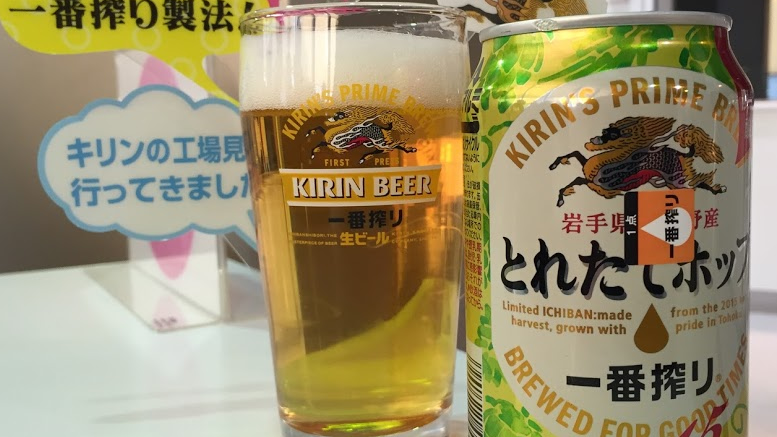 Despite the easy availability of beer, there are no drunk youths roaming the streets, spending all their small change on liquor and cigarettes. The majority of Japan's youth obey the law and don't try to purchase these products before they are 20.
Beer is sold everywhere, if you can buy a soft drink, you can usually buy beer and you can also drink it anywhere, on the street, on the train, waiting for a bus, there is no problem. One interesting note is that beer is relatively the same price at most places, whether you buy it at a convenience store or at a pub or cafe.
Japan has 3 major beer brands, Asahi, Sapporo and Kirin plus a large range of speciality beers. The major international beers like Heineken, Stella Artois, Fosters and San Miguel are also available in packaged form.
People from outside Japan might be familiar with the 3 major Japanese beer brands. In Japan, each of the brands have a huge variety of products in their range. These products are all served in various size cans from the 150ml to a litre, several bottle sizes and of course everyone's favourite; draught beer fresh from the tap.
For the beer lover, many of the major breweries offer tours where you can learn about beer production and see some of the high tech processes used to produce this tasty drink. Many operate tours in English and also have a tasting session at the end of the tour.
Also, take note of the cheaper varieties of beer you will find in Japanese supermarkets that are known as Happoshu Beer, they have a low malt content to get under Japanese tax rules. While they taste like beer, a beer lover may not enjoy them as much as the traditional product, although they will enjoy the price.