Bento is a popular Japanese meal traditionally served in a wooden box. Bento dates back centuries and could be called one of the world's first fast foods. Bento was developed so farmers, school children or even army warriors could carry a small quickly prepared meal for their lunch around with them while they worked. Bento would of originally been placed inside leaves, but later on it was more fashionable to be contained inside small wood boxes. Today much of the bento sold is contained in plastic or cardboard boxes that resemble the traditional wood box.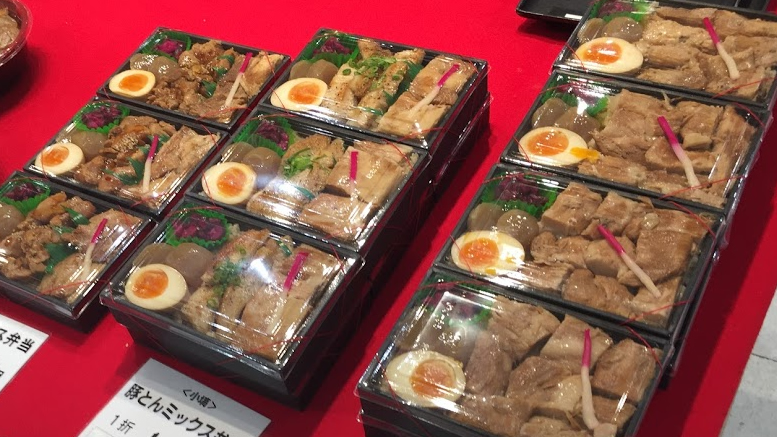 Ekiben bento is often known as the train station bento. Normally a cold meal often featuring forms of sushi in a cardboard or plastic box. Ekiben bento is popular for people on the go, and it is commonly sold aboard the Shinkasen bullet trains, at train stations or even at airports.
Pre-packaged sandwiches, and small rice dishes like sushi or onigiri (rice balls) can also be found in supermarkets, convenience stores and the basement food section of many large department stores. These cheap treats make a fantastic and simple breakfast or snack for any traveller or person on the go.