An izakaya is the traditional Japanese bar that are popular with Japanese businessmen for an after work drink, in recent years these bars have also gained in popularity with the younger Japanese drinker too. Traditionally to go along with your drinks, small portions of food are served at the izakaya, giving this establishment a more of a restaurant feel.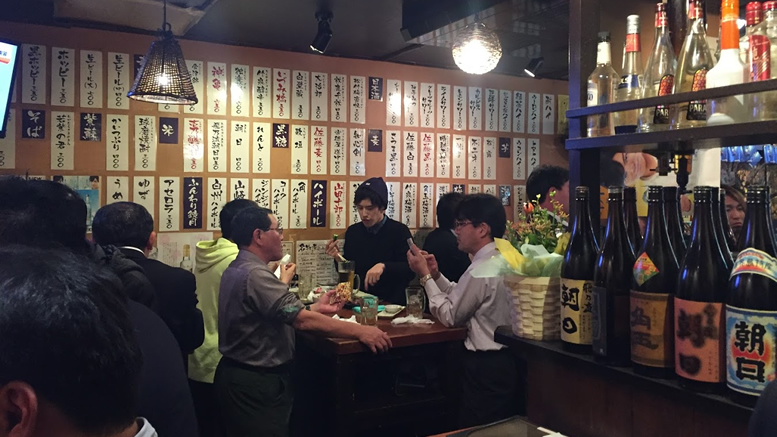 When you enter the izakaya, you will be first offered a seat followed by a hot towel when the waiter comes to take your drink and food order. Traditional izakayas use the famous Japanese low tables and cushions on the floor, but many today also feature more western style tables or long beer hall style tables and small stools, in addition to the traditional Japanese table arrangement.
Yakatori, gyoza dumplings, gyudon or small nibbles of fried chicken known as tori kara are common on an izakaya menu, with average prices ranging from about 200 to 500 yen.
Izakaya's generally feature red paper lanterns at the front of their shop, the internal walls are decorated with menus constructed from short bits of paper covered in Japanese text. Some izakaya may have an English menu available or even a menu with pictures of the dishes on them. This is especially the case from some of the larger chain types of izakaya or the izakaya's you are likely to find in a shopping centre or a more touristy suburb. If all else fails just remember beer is pronounced biru, and you cant go wrong with a few sticks of yakatori in your belly.