Hiroshima Station is serviced by JR West's Shinkasen bullet train as well as a few other JR rail lines across the city. Hiroshima Station is also the termination point for several tram, bus and taxi services. The station is a short trolley car or taxi ride to main shopping and tourist area.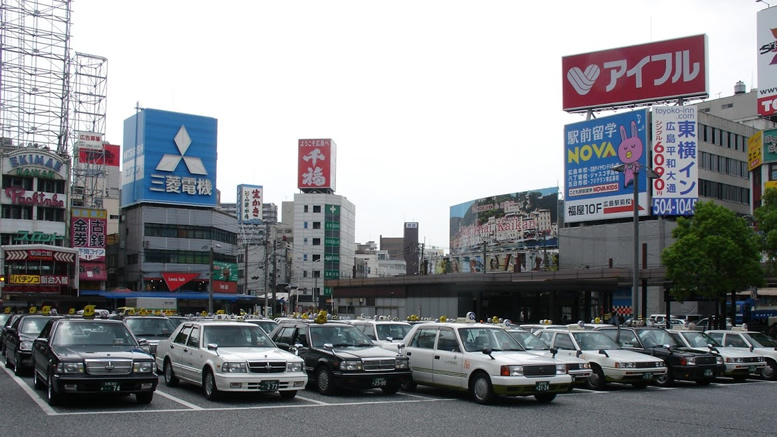 Hiroshima does not have an underground subway system like many other Japanese cities, instead Hiroshima has an extensive tram network known as the Hiroden. When Hiroshima was rebuilt after the bombing of 1945 many other Japanese cities donated their old street cars to Hiroshima to get their public transport back on track. The streets were rebuilt wide with plenty of room for both traffic and trams so the tram network became more practical in Hiroshima than in any other city in Japan.
The Hiroden is Japan's last extensive tram networks throughout a city and is a cheap and easy way to see a lot of the city for only 150 yen. The main trolley route leaves from the Hiroshima Station and travels out to the dock area, passing the Peace Park, Hiroshima Castle and close to the Mighty Carp Baseball Stadium. You can even get out to Miyajima for as little as ?270. The historic vehicles are a bit of a contrast to the high technology modern railway network, the network is often described as a working tram museum. Tickets are purchased on board the tram.
Hiroshima is also serviced by a newer light rail system known as the Astram. It links much of Hiroshima's northern suburbs. Those people wishing to visit the Hiroshima Transport Museum or Asa Zoo will find the Astram the easiest way. The Astram main terminal is also found at Hiroshima Station.