The Hiroshima Airport is the largest airport in the Chūgoku region, despite this it's probably not the preferred entry point for an international visitor to Hiroshima.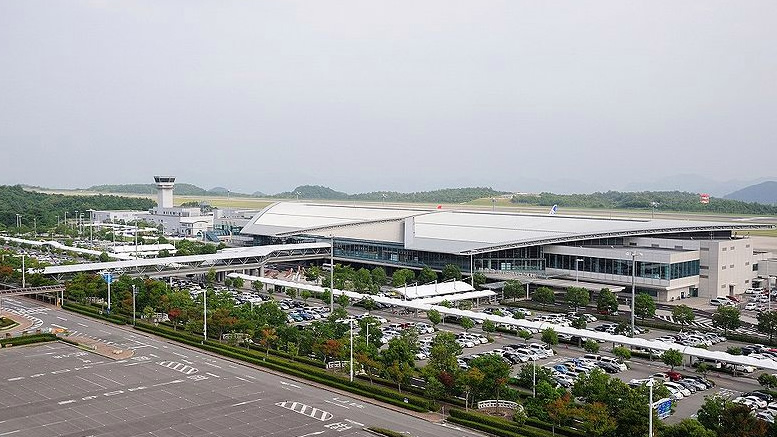 The (HIJ) Hiroshima Airport connects major centres in Japan as well as some close international cities like Beijing, Shanghai, Seoul and Taipei. Visitors from most other destinations usually fly into the new Central Japan airport just outside of Nagoya City, Osaka or Fukuoka.
The Hiroshima Airport also doesn't have a direct link to the rail network like most other Japanese cities, instead there are several bus services that connect directly to Hiroshima station or the Astram light rail system.
The easiest way to get to Hiroshima from any other major Japanese city is by the Sanyo Shinkansen Bullet Train. The trip from Osaka and Fukuoka takes about 90 minutes to Hiroshina Station that is a short trolley car or taxi ride to main shopping and tourist area.
The most convenient thing about the Shinkansen is the ability to get from the centre of one major town to another quickly, planes may fly twice as quick but you are not wasting time getting to the airport and waiting in security lines or for the plane to board. Many Shinkansen service run every 15 minuets.
Hiroshima Airport Website http://www.hij.airport.jp/english/