Miyajima is an island near Hiroshima and is described as one of the 3 most beautiful spots in Japan.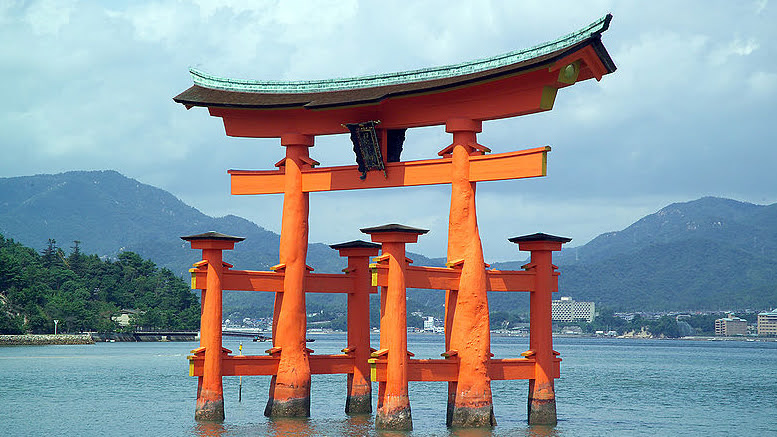 Miyajima is probably best known for the large red Otorii gate that sits in the water in front of the Itsukushima Shrine. The gate and the shrine is world heritage listed and is pictured on hundreds of Japan travel brochures around the world.
There are heaps of attractions on this small island and the island is really geared towards tourism with an aquarium, several temples and museums, a cable car as well as parks and shopping.
If you spend a day at Miyajima hang around until dusk when the otorii gate, Itsukushima Shrine and the five story pagoda are all illuminated with lanterns making for a fantastic photo opportunity.
A High speed passenger ferry leaves Hiroshima port between 9:00am and 5:30pm and takes 22 minutes to get to the island or from Miyajimaguchi, a ferry operates between 5:00am and 10:00pm and takes 10 minuets to reach the island. Miyajimaguchi is accessible via the JR Sanyo-honsen line and is under 30 minutes from JR Hiroshima Station.
More info http://www.hiroshima-cdas.or.jp/miyajima/english/top2.htm