Nestled between Osaka Bay and Mount Rokko in Japan's Kansai region, Kobe is Japan's sixth largest city and a busy port city. Located less than 30 minutes by train from Osaka Kobe is the capital of the Hyōgo Prefecture.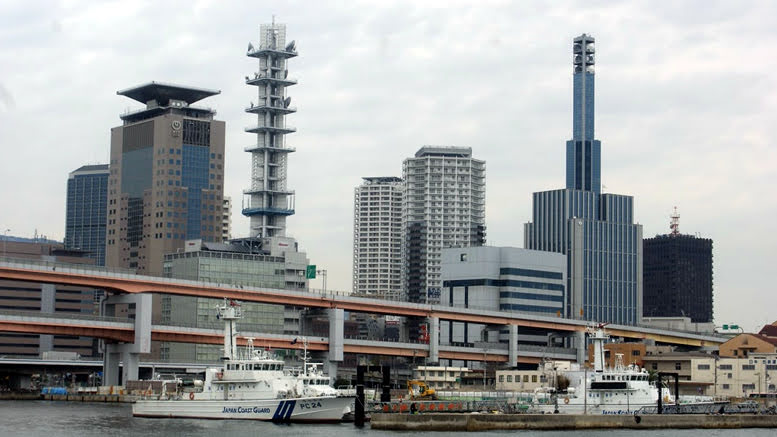 People have been living in the Kobe area since the Ikuta Shrine was built there in 201 AD and by the 13th century the area had become known as Hyogo Port. The port was fully opened to foreign trade in 1868 and by 1889 the area was designated Kobe after the people who worshiped at the Ikuta Shrine.
Today Kobe is still a busy port and the Ikuta Shrine still stands on the spot it was built all those years ago. Thanks to amount of foreign visitors Kobe has had since the opening up of the port, the city has taken on a very international flavor with one of Japan's larger Chinatowns and the 19th century built foreign residences of the Kitano area.
Many people may know Kobe for the devastating earthquake that hit the city in 1995. Known as the Great Hanshin earthquake, it toppled an elevated expressway and hit the port area hard along with Meriken Park an area that was undergoing urban renewal at the time. Today the damaged roads, buildings and homes have been rebuilt with the only physical reminder of the event being a memorial in Meriken Park where part of the boardwalk has been left untouched to show just how much devastation the quake caused.
Meriken Park is one of the first spots many tourists visit when visiting Kobe, it is home to the famous Kobe Port Tower and Kobe Maritime Museum. Nearby is the shopping and entertainment precinct of Kobe Harborland and between the park and Harborland several cruise boats are stationed to take visitors around the bay.
Other popular attractions of the area include the Mount Rokko cable car that can transport you to the Arima Onsen Hot Springs as well as the sake breweries in Kobe's Nada district.