Getting to Kobe is pretty easy as there are lots of options depending on where you are coming from. Kobe is situated on the north of Osaka Bay with Osaka on its east. Kobe's proximity to Osaka means that visiting Kobe as a day trip from your hotel in Osaka is a pretty good option considering the amount of local rail lines that travel between the two cities with around a 20 to 30 min journey.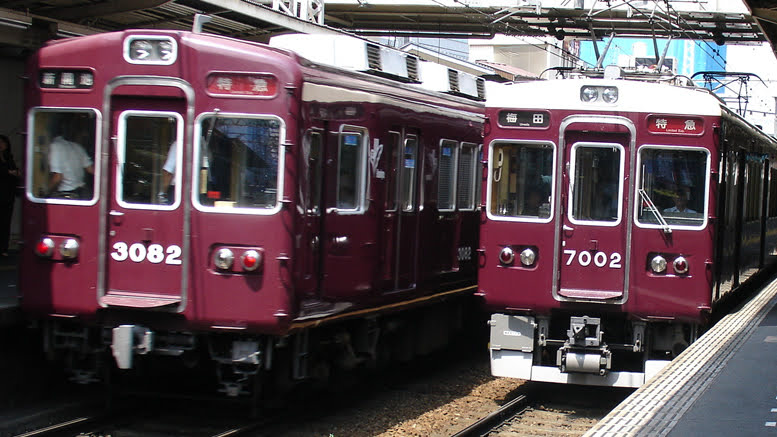 Kobe is also serviced by the JR Shinkansen that connects Shin-Kobe Station to Shin-Osaka and on to Tokyo. While taking the Shinkansen bullet train from Osaka is an option that would be only ten minutes on the train when you factor in transferring from Osaka to Shin-Osaka and Skin-Kobe to central Kobe's Sannomiya Station you would probably be better off with one of the local lines.
From Tokyo the major options are the Shinkansen or by air. The faster Nozomi Shinkansen can do the trip in 160 minutes for just under 15000 yen. There are several airlines operating out of Tokyo's Haneda Airport to Kobe's Domestic Airport in Osaka Bay with most fares undercuting the Shinkanen price (most people in Japan prefer to use the train over air travel as it is far more convenient and just as quick).
From Osaka Station you can take JR's Special Rapid train directly to Central Kobe's Sannomiya Station, the trip takes around 20 minutes and costs just under 400 yen. Both Hankyu and Hanshin Railway also follow a similar route from Umeda Station to Sannomiya. The trip is slightly longer but also slightly cheaper. Umeda station adjoins JR's Osaka Station in the Umeda district of Osaka.
The closest international airport to Kobe is Osaka's Kansai International Airport, Kansai is located on the south side of Osaka Bay it connects to Kobe Airport via a ferry that takes around 30 minutes, from Kobe Airport to Sannomiya Station you can take the Port Liner train around 8 Klm.