Opening in 1895 the Kyoto National Museum is one of the major museums in Japan and focuses on pre-modern Japanese and Asian art. Established as the Imperial Museum of Kyoto, the museum was donated to the city of Kyoto in 1924. Over the years major works have been carried out to modernise the building including a huge collection hall in 1966, the magnificent south gate and 100th Year Anniversary Hall in 2001 and more recently in 2013 a spectacular new collectors hall called the Heisei Chishinkan wing.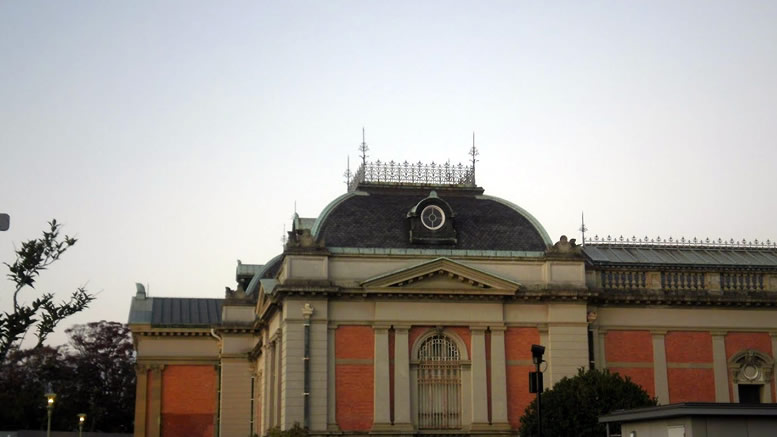 The museum was constructed to house some private collections that were owned by the imperial household and treasures owned by local shrines and temples. Today the museum is home to what is believed to be the largest collection of Heian period artifacts and some very rare Japanese and Chinese sutras.
The new Heisei Chishinkan Wing was designed by architect Taniguchi Yoshio who was responsible for the redesign of New York's Museum of Modern Art. This four level structure contains paintings, sculptures, calligraphy, lacquerware, metal work, textiles and ceramics among its incredible displays. The wing also houses an interesting display of archaeological relics with items found in temple and other excavations including many from Nara dating back to the Heian period.
The historic red brick main building is now used primarily for special exhibitions with a huge central gallery and ten smaller exhibition spaces. Complementing the beauty of the main museum building is is the stunning brick and stone main gate dating back to 1895.
The large property is beautifully landscaped with fountains, artwork, paths and magnificent gardens. A very special Japanese tea house that can be found at the east end garden and is a popular venue for private celebrations and gatherings.
Official website:
http://www.kyohaku.go.jp/eng/index.html