Atsuta Shrine (Atsuta Jingu) is a popular shrine in Nagoya with over nine million visitors annually visiting the shrine.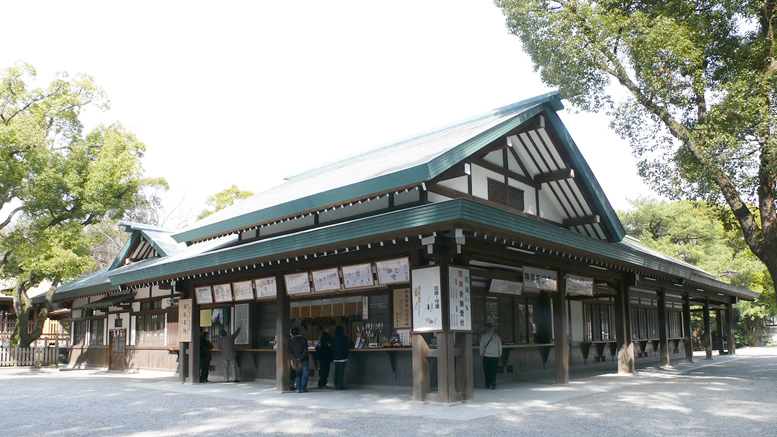 The Shrine is a classic example of Japanese shrine architecture and although a shrine has said to exist there for over 1900 years the current building is a 1955 reproduction of the 1893 building that was destroyed in the war.
The shrine is said to be home to the national treasure the Kusanagi-no-Tsurugi sword. It is one of three Imperial Regalia of Japan, but can only be viewed by the emperor or some of the shrines higher priests. Many believe the sword doesn't exist and was lost long ago as it can't be viewed by the public and has never had a photo taken of it. Surprisingly the legend of the sword is a draw card to Japanese tourists despite the fact they will never see it.
Set amongst a large park the shrine site comprises several buildings from wedding temples to tea ceremony houses and dance halls. Several festivals are held throughout the year at the Atsuta shrine including the popular New Year festival when the Japanese of the area flock to the shrine so that they can prey for the year ahead.
The Atsuta Shrine is around a 5 minute walk from either Jingu-Nishi Station on the Subway Meijo Line, Atsuta Station on JR Line and Jingumae Station on the Meitetsu Railway. It should take around 15 minutes from Nagoya Station.
Official Website