Expo Memorial Park (Ai-chikyuhaku Kinen Koen) is the location of the worlds fair known as Aichi Expo 2005 that was held in 2005. It is sometimes nicknamed Morikoro Park (Morikoropaku) after the two furry characters that were the mascots of Expo 2005.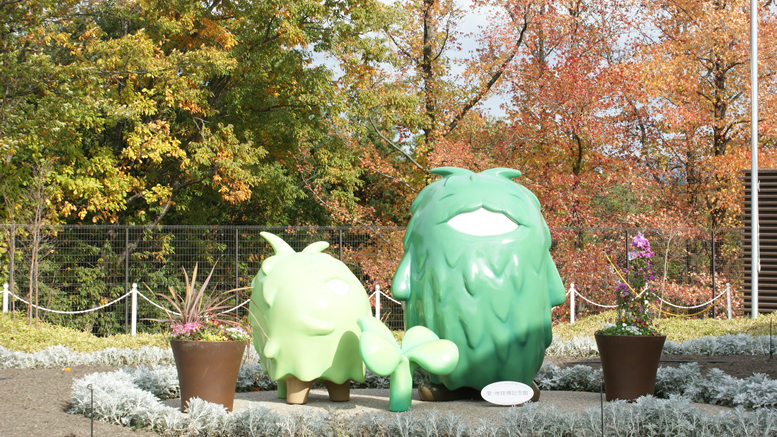 The theme of Expo 2005 was "Natures Wisdom" and as such the Expo features lots of green features, from the lush green parklands the expo site was set amongst to high tech green transports and a recycling program that saw garbage separated into up to 17 different categories for recycling. Many of the structures built at the site were also built from recycled materials or were planed to be recycled once removed.
Today with the Expo long over, many of the pavilions have been removed and have been reverted to parkland, while some part of the facility has been transformed into a swimming pool and ice skating rink. The ever popular ferris wheel that was part of Expo 05 still remains as does much of the parkland that was part of expo, also the building that existed prior to Expo 05 and was used as the Robot Station display is now a kids activity centre. A small museum has also been setup focusing on the 2005 event.
Expo 05 showcased one of the world's first maglev trains that was used to get the Expo site and surrounding suburbs. Known as the Linimo the train has become a major part of the areas infrastructure and is still the best way to get to the site. When Expo was on there was no private car parks available, this may seem odd for a major event but this was all part of the green theme of the event, today some of the area now does have private car parking.
Morikoko Park (Ai-chikyuhaku Kinen Koen) is located in the Nagakute-cho region of Aichi which is about 40 mins out of Nagoya city. From Nagoya station take the Higashiyama Line to Fujigaoka Station and transfer to the Linimo Line to Ai-chikyuhaku Kinen Koen (Expo Memorial Park) Station, this one stop on from the Toyota Automobile Museum at Geidai-dori Station.
Also on Happy Jappy
Expo 2005 Gallery
The Official Expo Website
http://www.expo2005.or.jp/en/index.html