Midland Square also known as the Toyota-Mainichi Building is a skyscraper in the Meieki district of Nakamura-ku, Nagoya. Opened in 2007 the 46 floor skyscraper has become well know for its outdoor observation deck which is the highest in Japan.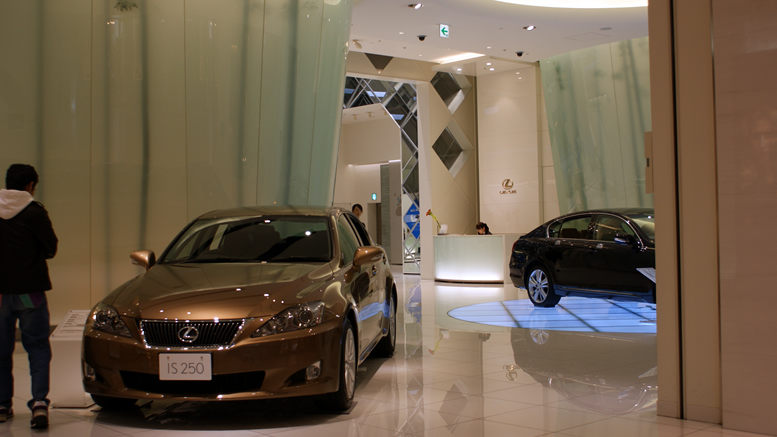 As the name of the building suggest this is one of the head offices for Toyota Motor Corporation and as such features a large showroom of Toyota products, one of the many Toyota attraction's across Toyota's home town of Nagoya.
Midland Square is located opposite the JR Towers that are well known as the largest train station by floor area. Midland Square also features a shopping center and a cinema access to the observation deck is via a double-floored elevator that takes around 40 seconds to climb the 46 floors to the top.
Official sites
http://www.toyota.co.jp/showroom_midlandsquare/ (Mostly Japanese Only)
http://www.midland-square.jp/ (Japanese Only)