Nagoya Castle is a classic example of Japanese castle architecture sitting inside a moat, while the Nagoya castle grounds date back to the early 1500's this castle is a replica of the 1612 building that was destroyed in WW2.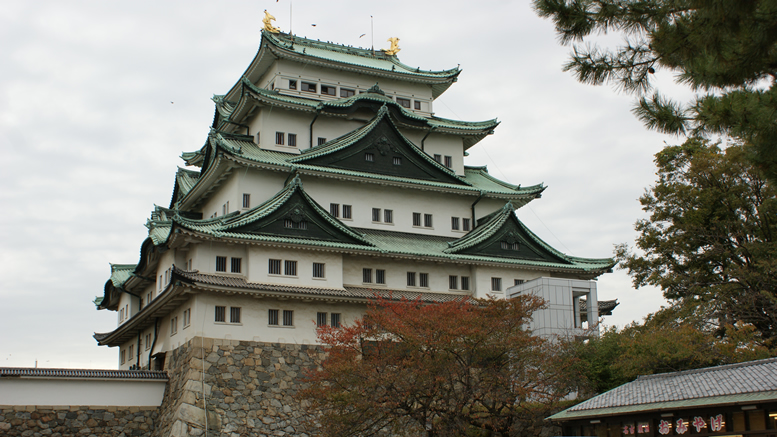 Today the building looks authentic on the outside but is actually made from concrete, on the inside a modern museum houses exhibits from the Edo period. The castle now features a lift, air conditioning and a gift shop, things that was not in the 1612 building but included in the 1959 reconstruction. The castle is well known for it's roof mounted golden tiger-headed fish that look a bit like dolphins.
Fortunately when the castle was destroyed some of the artifacts were saved from Nagoya Castle and what wasn't saved has been reproduced as replicas and are on display in the castle's museum.
Beside the castle grounds is a Japanese garden known as Meijo-Koen Park that attracts plenty of visitors during cherry blossom and autumn seasons. On the other side of the castle is the Aichi Prefecture Gymnasium as well as the Nagoya City Hall and Aichi Prefecture Hall.
Access to the castle area is via the Meijo subway line getting off at M07 Shiyakusho (City Hall) subway station that is only a few hundred meters from the castle.
Official Site
http://www.nagoyajo.naka.nagoya.jp/ (Japanese only)