The Nagoya Port is Japan's largest trading port with many products produced in the area like Toyota cars being exported around the world via this port. As with many port cities around the world, part of the port has been transformed into a recreational area known as Garden Pier.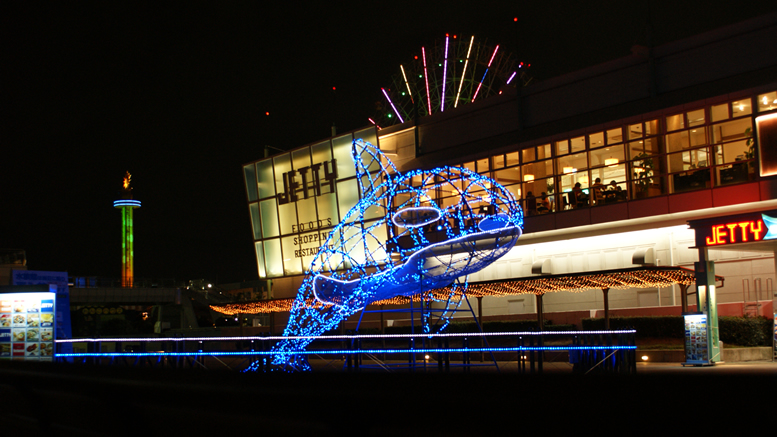 Garden Pier is home to a small amusement park an aquarium, a shopping mall, an Antarctic museum, a Maritime Museum and a small park. The Port of Nagoya Public Aquarium is one of Japan's better aquariums and is well known for its dolphins and killer whales. Beside the Aquarium sits the Fuji icebreaker ship that spent many years exploring the Antarctic. The Fuji is now decked out as a floating museum to wonders of Antarctica and its exploration. The Fuji sits in front of the port building that houses a maritime museum while on the opposite side of the pier to the aquarium sits the Italian Village shopping centre. The Italian Village is a replica of part of Venice complete with canals and the Campanile in St. Mark's Square.
Garden Pier is easily spotted when making the approach into Nagoya Airport as the Amusement park features a ferris wheel that stands high above anything else in the area.
To get to Garden Pier Take the Meijo Subway line south from Kanayama Station to Nagoyako Station, Kanayama Station is one station on from Nagoya station on the Nagoya or Tokaido line.
Official Aquarium Brochure in English