The Osu Kannon Temple located in central Nagoya is a classic Japanese pagoda style Buddhist temple that is a popular tourist spot. Osu Kannon first was established in 1612 but the current temple is a replica built in the 1970's.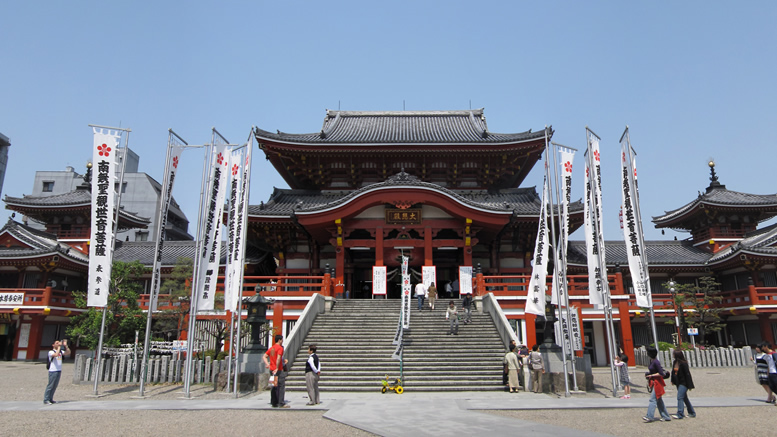 Osu Kannon sits to the west of the area known as Osu which has become a popular shopping district. The area is more of a traditional Japanese shopping experience as opposed to the sprawling underground mall of nearby Naka Ku.
Osu is the place to go if you are after electronics with many of the shops along Akamon Street and in and around the Ameyoko Building specializing in everything from new and used gadgets to electronic components, the area has become Nagoya's version of Tokyo's Akibahara.
Like the Koshoji and Nittaiji temples, the Osu Kannon Temple is also home to a regular Flea Market that is held on the 18th and  28th of each month where goods ranging from antiques to home made foods are sold.
Osu Kannon is a few blocks south of the Nagoya City Science Museum while two undercover shopping streets known as Banshoji and Niomon streets stretch out east from Osu Kannon to the Ameyoko Building. Osu Kannon temple sits next door to the Osu Kannon station of Tsurumai subway line, the area would be a good 30 minute walk south east of Nagoya Station.