Nara was Japan's capital city during the years 710 to 784. Today Nara is the capital city of the Nara Prefecture and one of the most culturally significant cities in Japan with many of its temples and shrines listed as a UNESCO World Heritage Site.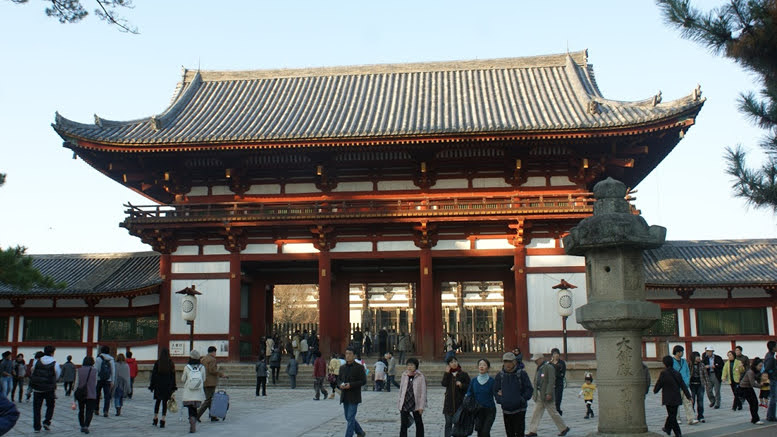 During Nara's time as capital Buddhism increased it's influence in the lives of the Japanese, and many of the largest shrines and temples in Japan were built in Nara. Today many of these huge buildings still stand and are popular tourist attractions.
Many of the City's cultural buildings are located around Nara Park where the largest wooden building in the world, Todaiji Temple, houses the worlds largest Buddha statue. Nearby are the Kofukuji Temple, known for housing many National Treasures and the Kasuga Grand Shrine a Shinto Shrine where over 1000 stone lanterns lead the way through the park.
One thing Nara is known for more than anything else is the tame deer that roam around Nara Park. A popular tourist activity is to purchase some shika sembei (deer biscuits) to feed to the deer. The Deer are accustomed to human interaction and will approach you if they see you have food for them. The deer have their antlers trimmed every year to avoid injury to the tourists as the can get a bit pushy some times if they are hungry.
Nara is located around 35 minutes east of Osaka by train making it perfect for a day trip from Osaka. Nara park is a short walk from the train stations with much of the park and its attractions best seen via a leisurely stroll through the park.