The Kasuga Grand Shrine (also known as Kasuga-taisha) was founded in 768 AD by the powerful Fujiwara Family around the time when Nara was the capital city of Japan.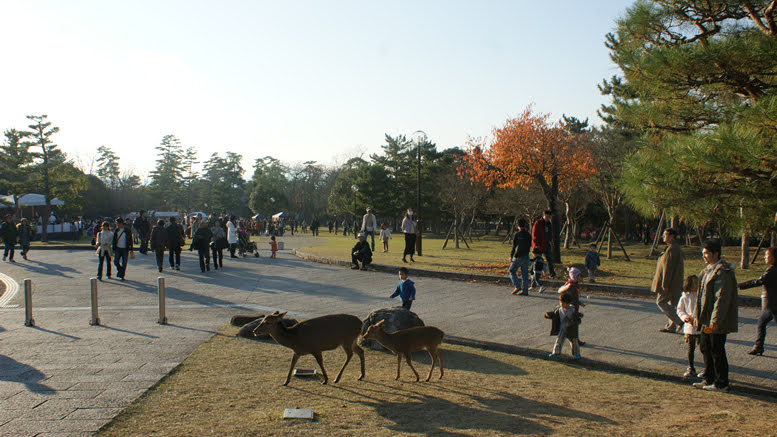 Although the shrine has been rebuilt several times since its founding, today the shrine and the nearby Kasugayama Primeval Forest are listed as an UNESCO World Heritage Site and make up part of the "Historic Monuments of Ancient Nara". Due to the characteristic shape of its roof the distinctive architectural style of the sanctuary (or honden) has become known as "Kasuga style". This shrine is famous for the 2000 stone lanterns that lead the way to shrine via Deer Park where friendly deer roam around getting deer treats from tourists eager for a photo opportunity of themselves feeding the deer.
The Garden of Kasuga Grand Shrine covers an area of about 1.5 hectares and contains a pond in the centre. In this garden over 900 plants of 300 varieties are grown. Several festivals are held in the garden throughout the year including the music and dance festivals Gagaku on May 5 and Bugaku on November 3 as well as the lantern lighting ceremony of Setsubun Mantoro on February 2 and Obon Mantoro on August 14.
The Shrine and gardens are open every day during Summer (April to October) from 6:30 to 17:30 and in Winter (November to March) from 7:00 to 16:30. The shrine is located a few minutes walk east of the Nara Park and Nara National Museum areas.
official site
www.kasugataisha.or.jp Japanese only