Also spelt Kōfuku-ji or Kohfukuji, the Kofukuji Temple is an UNESCO world heritage listed site that dates back to a temple that was built 669AD. When Nara became the new capital of Japan the temple was moved to its present location and renamed Kofukuji in 710AD.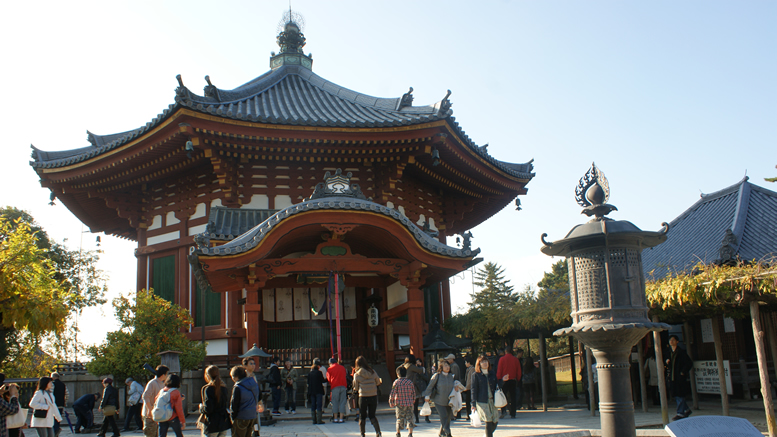 Kofukuji is known for its National Treasures, in fact several of its buildings have become landmark symbols of Nara like the 5 story pagoda that was constructed by the Empress Komyo in 725. The second highest pagoda in Japan the current building is a restoration that was completed in 1426. The Northern Octagonal Hall was originally built in 721, The current building is a reconstruction which dates back to approximately 1210.
The Temple is also home to the National Treasure Museum that was built in 1959 to house various statues, paintings, and historical documents that have been designated National Treasures or Important Cultural Properties of Japan.
Located opposite the temple is the Sarusawa Pond, this pond is home to hundreds of turtles who can be seen swimming around or sunning themselves on various logs in the pond. The streets around Sarusawa Pond are home to many traditional Japanese inns known as a ryokan.
Kōfukuji is located at the top of Sanjo Dori and is a 5 minute walk east from JR Nara station. It is one of the first stopping points on Nara's cultural trail with the Nara National Museum and Nara Park directly behind it.
The Kofukuji Temple is open daily from 9:00 17:00, fees apply to access some parts of the temple complex
Official Site
http://www.kohfukuji.com/english.html