The majority of Nara's most popular attractions are situated around Nara Park which is a 5 minute stroll from Nara's railway stations. Along the way you indulge in a bit of shopping with everything from local Nara craft's and cuisine to cheesy souvenirs being catered for.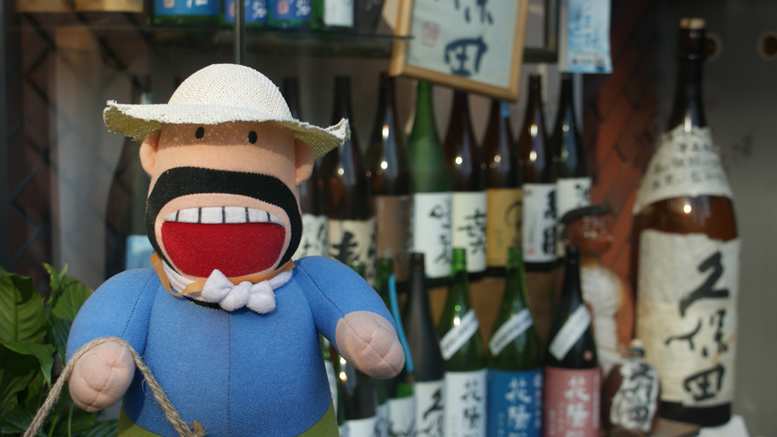 If you arrive in Nara at JR's Nara Station on exiting the station you will find yourself at the intersection of Sanjo Dori. This almost 1klm long street link the station to the site of the Kofukuji Temple and Sarusawa pond that is located in front of Nara Park in the east. Along this strip are several souvenir shops. bars and restaurants with a few hotels and ryokan accommodation also located along this strip with lots more ryokan located in the streets around Sarusawa Pond.
Sanjo Dori is crossed by two undercover shopping strips with Higashimuki Shopping Street heading towards Kinetsu Nara Station in the North and Mochiidono Shopping Street to the south towards the old town district of Naramachi.
Apart from the many souvenirs featuring deer or monks or even monks dressed as deer, popular local items to purchase include calligraphy brushes and fabrics known as Nara Sarashi. Food wise local delicacies include a pickle that has been fermented with sake known as Narazuke as well as a sushi known as kaki-no-hazushi. On Sanjo Dori there is a shop that specialises in making mochi balls where the traditional mochi-pounding ceremony known as Mochitsuki is regularly performed on the street. Sake is also popular in Nara with several shops across the main shopping areas specialising in its sale. A sake brewery is located in the old town of Naramachi to the west of Ganko-ji Temple.
The other local treat you may come across is a rice cracker known as shika-senbei. This cracker is popular with the deer around Nara Park who like to eat it directly from your hand. Shika-senbei is found for sale at several stalls around the park, it is really only designed as a deer treat and probably not that tasty for humans.