Naramachi is the old town district of Nara that was once home to merchants homes and their stores along the narrow streets of a former temple's grounds.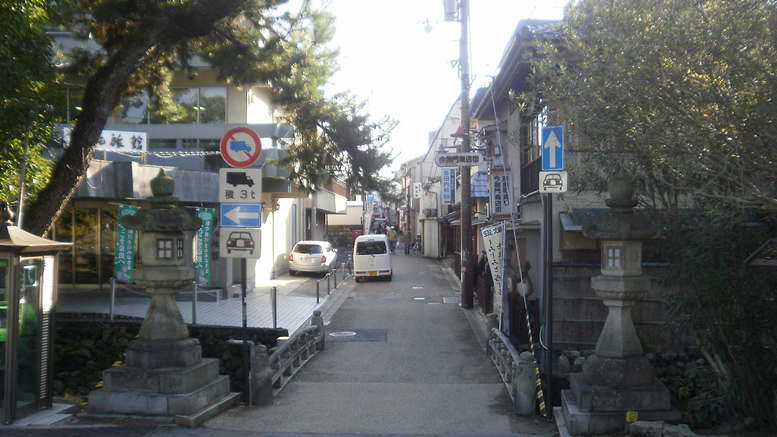 Today much of the old world charm of Naramachi has been retained, the streets are still narrow and there are quite a few traditional town houses in the area but with many of the merchants old shops being replaced with cafe's and museums.
The area where Naramachi sits was once the home of the Gangogi Temple. Some parts of the temple still exist, most notably the Gokurakubō, a world heritage listed building classed as one of the seven great temples of Nara. The rest of temples buildings were lost to fire, many in the 15th century about the time the Naramachi district started to evolve across the temples grounds.
One traditional practice that residents of the area still follow today is the placement of Migawari-zaru or "substitution monkeys" on the front of their houses. The red monkey charm is said to block evil spirits from entering the house thus protecting the people from sickness or disaster.
Several houses and shops in the area have been opened as museums to depict how the people lived and worked in the area. there is also a craft museum, a history museum and a sake brewery.
Naramichi is about a ten minute walk south from Kinetsu Nara Station, from JR Nara Station head north on Sanjo Dori and turn right onto the undercover Mochiidono Shopping Street after a few minutes walk.