Also spelt as Tōdai-ji Temple, The Todaiji Temple is a Buddhist temple originally founded by Emperor Shomu to enshrine the Great image of Buddha Vairocana. Completed in 752 as the Head-temple of all provincial temples in Japan, the building was the largest of all of Japan's Temples.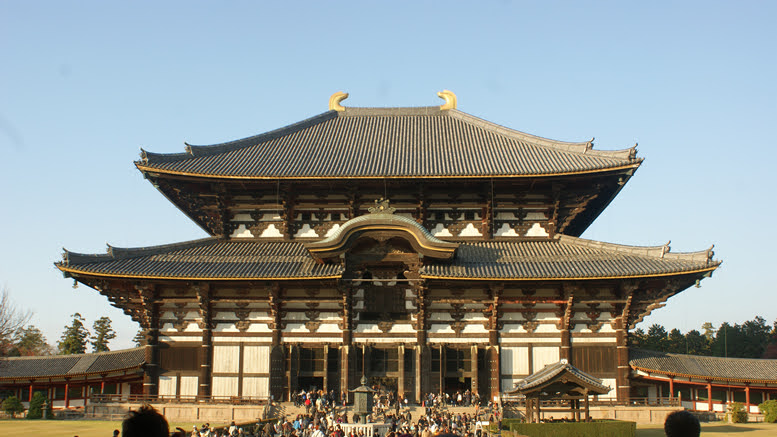 The Great Buddha Hall houses the giant Bronze Buddha Statue that is almost 15 metres in height. Since construction the Buddha has been recast a few times due to damage and the hall itself has been rebuilt twice due to fire. The current building dates back to 1709, and is still the largest wooden building in the world despite being scaled down to two-thirds of the buildings original size. The temple is a listed UNESCO World Heritage Site and is known as one of the "Historic Monuments of Ancient Nara".
This main gate to the temple is known as the Great South Gate where two beva kings stand guard. Around the temple complex stands various smaller building and a fantastic garden where sika deer roam free.
The Todaiji Temple is open April to September from 7:30 to 17.30, October from 7:30 to 17:00, November to February from 8:00 to 16.30 and March from 8.00 to 17:00. The temple is located to the north of the Nara National Museum on the North side of Nara Park.
Official site
http://www.todaiji.or.jp/ Japanese Only