Any first time visitor to Japan may experience a bit of cuteness overload as it is quite common for Japanese companies, the government and even the military to use a cute character or mascot in their promotional material. Many western people can find it a bit odd and amusing that even the most serious business will put out a publication with a happy character all across it. Today, the cuteness or "Kawaii" culture has become part of Japan's identity. Characters that westerners would normally associate with small children's books have become part of Japan's hip pop culture scene.

Astro Boy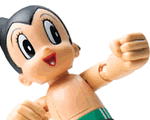 Astro Boy was one of the first Japanese television series that featured the cartoon style we now know as anime. Astro first hit Japanese TV screens in 1963 and later was dubbed into English and shown around the world. The crime fighting robot boy is still quite popular in Japan especially with the Otaku (Anime Geeks) of Akihabara.
Hello Kitty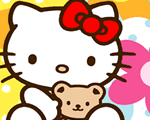 Hello Kitty is probably one of the more well known Japanese Characters around, and her and her friends are quite popular around the streets of Japan. Kitty developed by Sanrio in 1974 and has been joined by a host of family and friends like her boyfriend Dear Daniel and her cat, the more real cat like Charmmy Kitty. Needless to say, Hello Kitty merchandise is enormous business in Japan.
Domo-kun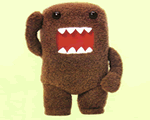 In Japan, it seems every corporation needs a cute mascot, and the Mascot of NHK TV is an odd brown monster known as Domo or Domo-kun. He originally features in several stop motion shorts during NHK's promos but has since become popular across the world thanks to the internet. He lives in an underground cave with an old rabbit known as Usajii, he also tends to pass wind when upset.
Laugh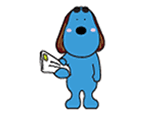 Laugh is a blue dog that is the mascot of Fuji TV, while not as well known as rival NHK's Domo-kun, Laugh is heavily featured around Odaiba in Tokyo where the Fuji TV building is located. If you head there on weekends, you may even get a photo with him.
Pikachu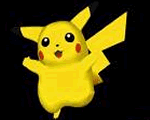 The Pokemon series has a massive array of characters and even those not familiar with the series will be able to identify the yellow Pikachu who often plays a central role in Pokemon's marketing. Pikachu is a type of mouse that can store electricity in his cheeks, this is the reason why he is often depicted on video game covers with sparks emitting from them.
Doraemon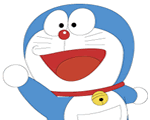 Doraemon is popular in Japan, but has yet to achieve the same popularity as other characters outside of Japan. Doraemon is a blue and white robot cat that has traveled back in time to help a schoolboy known as Nobita Nobi. The character first appeared in 1969, he most recently was titled Japan's first anime ambassador.
Miffy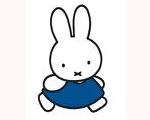 Miffy is a small female rabbit that is often mistakenly thought to be of Japanese origin, possibly thanks to Hello Kitty's similar appearance. Miffy is the work of Dutch cartoonist Dick Bruna and is immensely popular in Japan. Miffy and her friends can be found on all sorts of merchandise across Japan from stuffed toys to ATM cards.
Rilakkuma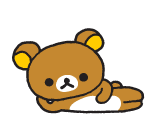 Rilakkuma is a light brown bear with a white tummy and snout, his name can be translated to Relax Bear. He is one of the most popular characters of the San-X company, with Rilakkuma merchandise selling like hot cakes across Japan since his debut in 2003.
Godzilla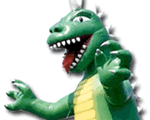 Godzilla is a famed mutant Japanese monster that was first seen in the 1954 film Godzilla. Basically a gigantic dinosaur, Godzilla has atomic powers and can spew radiation from his mouth. It is intriguing to note Godzilla's destructive and atomic powers were dreamed up in the wake of the nuclear attacks of Hiroshima and Nagasaki.