Karaoke is one of Japan's most popular entertainment pastimes, with over 50 million people enjoying the fun at over 15,000 karaoke box buildings throughout Japan. Karaoke is a massive business and is used as a good English learning tool.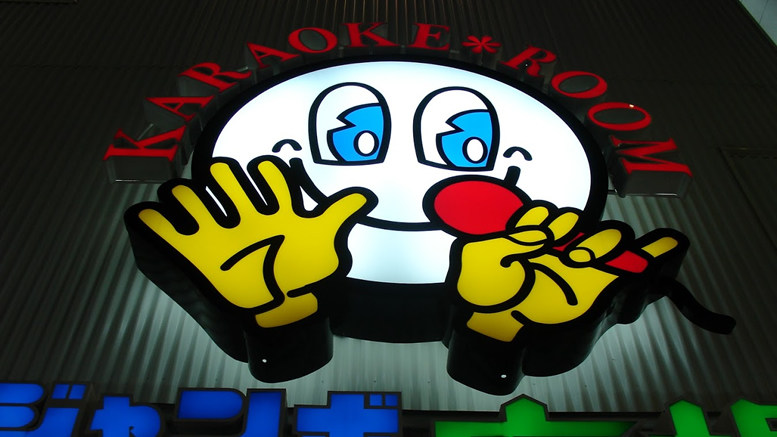 Karaoke began in the early 1980's in Japan, and since then has taken Asia by storm. Today, karaoke is popular all around the world. Karaoke is essentially the singing of lyrics by an amateur singer (or in many cases, a tone deaf singer) along with a recorded instrumental version of the song.
The songs are usually love ballads or well know classic hits. The songs are normally sung in English, although some do have Japanese verses and or choruses. Usually, the lyrics are displayed on a monitor along with a lovely dream sequence style music video. The singer has a microphone and sings along while reading the screen.
The Karaoke bar is a fun pastime for young and old in Japan. Here, you can hire a room, some are romantic rooms for only two people where lovers can sing to each other, while others are party rooms where a large group can sing along or be entertained. These venues usually have vast collections of music to choose from, and many have special theme lighting like mirror balls and flashing lights to make the outing even more fun. Many of the venues serve drinks and even some food.
Originally the Karaoke system ran on tapes and laser disc video, but now many of the venues use state of the art digital media with studio like technology integrating DVD, MP3 and other high tech apparatus. Many even have facilities to change the pitch and tempo of the singers.
Karaoke is so popular in Japan that recently several mobile phone companies have added unique features to some of their phone products so people can download and sing karaoke to their phones. There are even taxis that have Karaoke for the passengers to sing along with the driver.
Many of the larger restaurants will turn to Karaoke as entertainment after dinner is served, and some even have Karaoke rooms to keep the children entertained while their parents are having dinner.
It is believed that karaoke originated in Kobe and the first machine was invented by Inoue Daisuke from Nishinomiya, Hyogo Prefecture in the 1970's. He was a musician who played in bars but couldn't sing, so he got the idea of playing music and using guests dining as singers. Inoue with some friends, one who was a furniture maker and another an electronics specialist, came up with what is believed to be the first karaoke machine called the juke. It was a machine which for a 100 yen coin would play a song. He made 11 machines, and they soon became so popular that 10,000 more were produced.