Love hotels are so called as they are typically used by young couples who can't get privacy at home or by Japanese sex workers. Love hotels generally have a discrete reception or even a vending machine reception. The unique thing about love hotels is that you can choose between a rest or an overnight stay.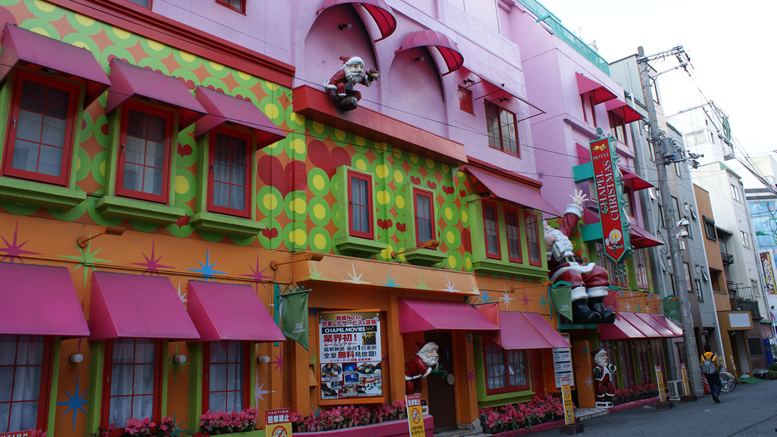 A rest at a love hotel is a stay of up to around 3 hours; this can be at any time of the day. Overnight stays at a love hotel generally can not be booked until 10 or 11 pm, and once you vacate your room you lose the right to use it. Many love hotels are themed with romantic rooms or even popular Japanese cartoon characters like Hello Kitty.
Love hotels are not commonly used by tourists as they are not particularly convenient if you have lots of luggage, but some backpackers have been known to make use of their competitive rates for a bit of fun.
Love hotels are often found around city centres, red light districts and some more industrial type areas. Love hotels are sometimes marketed as romance hotels.
You can not book a love hotel ahead. Once you arrive at the hotel, there will be a board displaying all the free rooms that are available. Some times this is automated, other times you will need to interact with the desk clerk, although they won't see your face for privacy reasons. If you get to a hotel that is full, it may pay to hang around a bit until a room becomes free, especially later in the evening. Rooms tend to free up as couples leave to catch the last train home, hence the reason for only being able to book a stay later in the evening.