Situated on the Honshu Island in the region known as Kansai, Osaka lies on the mouth of the Yodo River on Osaka Bay; a inlet off the Pacific Ocean. Osaka is a leading commercial and industrialized centre with a huge amount of interesting and exciting attractions, sights and activities for the visitor.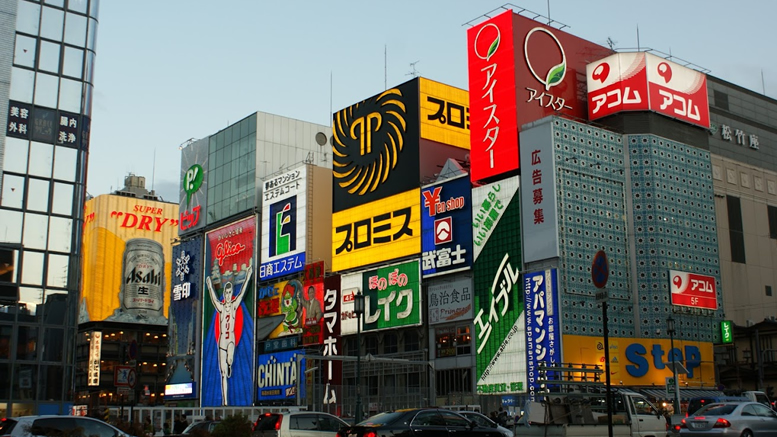 Surrounded by the historical Japanese cities of Kyoto to the east and Kobe to the west, Osaka has a history that dates back over 1400 years. The whole region is home to over 17 million people, while the Osaka area is home to just over 2.6 million. This makes Osaka the third largest Japanese city after Tokyo and Yokohama to the north. If you include the cities of Kyoto and Kobe, the urban Osaka region is the second largest metropolitan region after Tokyo.
Kita is home to the retail district of Umeda, while Minami is home to the entertainment districts around Dotonbori Bridge, the Amerika-Mura American village and the Shinaibashi shopping strip. The business district with banks, courts and most of the offices are located in Youdoyabashi and Honmachi. These business districts lie in between the two sections of Kita (North) and Minami (South).
Today Osaka is a modern city with a rich historical past that gives it a unique and distinct style with its own traditional arts, cuisine and entertainment. This is a city that knows how to enjoy itself.
Osaka is fairly easy to get around, the public transport system, like much of Japan is best in class. There is a very good train network, which includes a great subway network which is the second biggest in Japan that gets visitors to most places of interest around the city and the JR Osaka Loop line that circles the city. The Midosuji Subway Line is the main artery which links Shin Osaka, Umeda, Shinsaibashi, Namba and Tennoji. Most of the stations have huge shopping complexes built on top or around them.
The cities of Kyoto, Kobe and Nara are all less than an hour away by train and are all worthy a visit, even for a day trip from Osaka.