The Osaka bay area has been an important trading place in Japan for more than 1300 years and has also been a major diplomatic and cultural gateway to the country lying pretty much in the centre of Japan.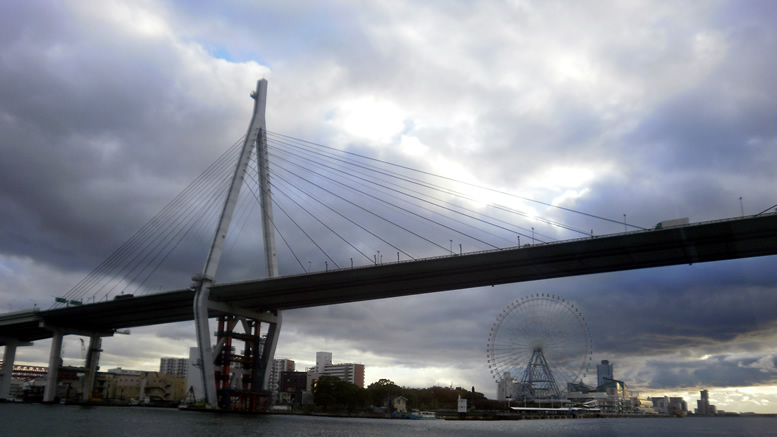 Today the bay area has been rejuvenated into a home to a diverse range of technological and research industries as well as a huge leisure, sport and residential precinct.
The Bay Area has some of the city's biggest attractions including Universal Studios which has set up a movie theme park and city walk based on the American parks. The Osaka Aquarium is one of the world?s best with a huge whale shark as its star attraction. The Osaka Culturarium is home to some amazing art, an Imax and a huge ferris wheel. While the Osaka Cosmos Tower offers a 55th floor observation deck with stunning views of the city and surrounds. The Intex Osaka is a one of the world's largest exhibition centres with shows and exhibitions all year round.
For a more sedate experience the Tempozan Park is one of Osaka's more beautiful especially during the cherry blossom season in Spring. There are several tea houses and a marketplace inside the park and the Tempozan Shotengai or shopping street links the subway and is a favorite for locals and shoppers.
The bay area is a fast 18 minute subway ride from the centre of Osaka on the Chuo Line.