Opened in 2001 Universal Studios Japan is one of Osaka's most popular attractions. Styled after the Universal Studios in Orlando and Los Angeles it features many of the attraction which have made it a major tourist destination in the United States with a bit of Japanese fun thrown in for even more enjoyment.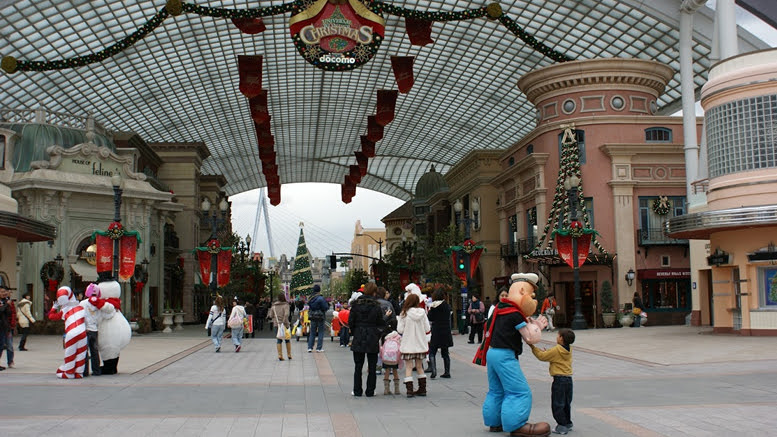 Universal Studios Japan is actually home to the local Mainichi Broadcasting System but the complex not focused on production as much as the sister studios in the United States. The production takes a lesser role to the rides and attractions.
With Japan liking anything cute and cuddly the Osaka theme park has a few extra characters, including the lovable dog Snoopy and everyone's favorite cat Hello Kitty, both of which are huge visitor pullers to the park. Thousands flock just to visit the Hello Kitty experience with the hope of seeing the lovable kitten.
The park also features many of the popular attractions seen in the US including the magnificent omnimax simulator ride Back to the Future, Backdraft, Shrecks' 4 D Adventure and the timeless E.T. Adventure.  Even the Dinosaur adventure of Jurassic Park the Ride appears in the Park.
The park also features the Waterworld show direct from Hollywood and has all the themed areas you would expect including Jaws Amilty Village and the Old West area.
Universal Studios Japan also features dozens of shops, restaurants and services you would expect from a world class theme park and there are plenty of gift shops where you can purchase that fluffy animal character as a souvenir. The only problem is how many can you fit in your suitcase, they are all so cute and cuddly.  The park offers some special offers including Single rider passes and the Express Pass Booklet which helps shorten queue lengths with priority entry these are a good idea for those who want to visit the big attractions all in one day.
Universal studios is located in Osaka's redeveloped bay area and is only 10 minutes by train from JR Osaka Station, get off at JR Universal-City Station.
Website http://www.usj.co.jp/e_top.html