The Osaka Castle (Osaka-jo) dates back to 1583 and was once the largest castle in the whole of Japan. Today the castle is one of Osaka's most popular tourist attractions.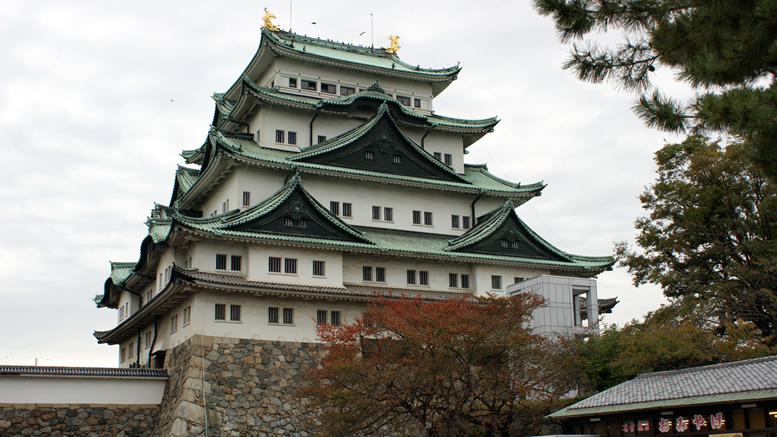 The castle has had a checkered past with quite a few rebuilds and renovations throughout its lifetime. The castle was destroyed by the armies of Tokugawa Ieyasu in 1615 and was burn down during the Boshin War of 1868. Today, the main tower of the castle dates from 1931 and luckily escaped any damage during the World War II bombing of the area in 1945. The interior of the castle was refurbished in 1997 and even provides elevators to the various levels of the museum contained inside the building.
Since 1955 the castle site has been classed as a special Japanese historical site with several of the old structures on the site recognised as Important Cultural Properties. There are a series of interesting displays inside the castle which trace the history of the castle from the Toyotomi period to the present day. Much of Osaka's most significant historical and cultural artifacts are also on display at the castle.
Visitors looking for a spectacular view of Osaka should head up to the observatory deck on the 8th floor where there are brilliant panoramic views of the city.
The former Osaka City Museum sits right next to the castle, but its replacement known as the Osaka Museum of History sits on the edge of the castle grounds and is also a worthy attraction to visit while visiting the castle area. This new museum houses many of the treasures of Osaka and lots of historic artifacts dating from the Paleolithic Age right up to today. The museum also has regular exhibitions and an excellent gift shop. The new museum is attached to the NHK building that also has a great gift shop featuring many of the fun characters from NHK television.
Another worthy museum in the area is the Osaka International Peace Centre that documents the horrors of World War II. The display shows the evils and pain that Japan caused and was inflicted during this horrible time in history, included is a moving display on the atomic bombings of 1945. The second floor of the centre is dedicated to the air raids that destroyed much of the city during World War II.
The Osaka Castle and museums are a short 15-minute walk from the Tanimachi 4 chome station on Subway Tanimachi or Chuo line.
Official Website:
http://www.osakacastle.net