The Osaka Science Museum is located on the island of Nakanoshima. Built in 1989, its predecessor, the City Electric Science Museum was both Japan's first Electric Science Museum and Planetarium that dated back to 1937.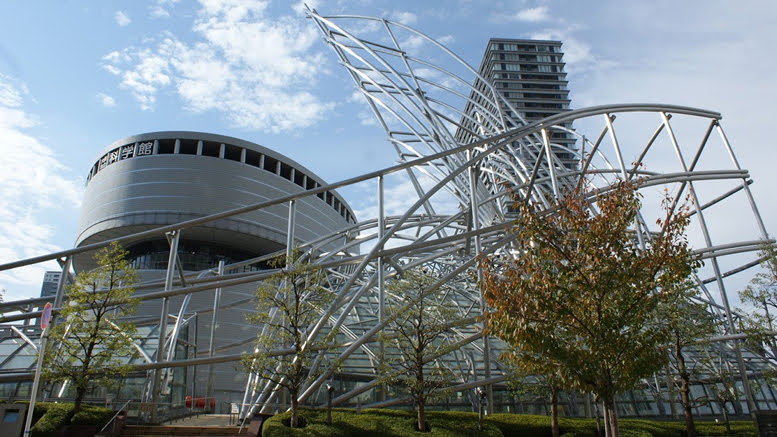 The four floors of this fascinating museum are designed to entertain and teach visitors of the wonders and benefits of electricity which we have become so dependent on in the 21st Century.
Floor one is the "Magical Science Tour", here visitors learn about light sound and air. This floor has many interactive displays which people can use to explore the wonders of power. A favorite is the giant lightning balls where visitors can touch the balls and see electricity buzz around inside.
Floor two is "Fantastic Science" here Computed devices and sensors are on display on the second floor. You can check your reflexes and see also some optical illusions here. There are some clever displays which utilize CCDs can change the light into electric signals. This equipment utilizes a small video camera with a CCD located inside of it, and zooms in an object.
Floor 3 is all about "Energy and Science" Visitors can learn about the principles and mechanisms of the various types of electric power generators here. This floor also features a great science show in the plaza which children flock to. There are displays on electro hydro power generation and displays showing how much power towns use.
The top floor, 4 explores the Universe. Here we learn about the powers of the universe, the sun the stars, the moon and magnetic forces. Amongst the several interactive displays are models of the earth and the solar system.
The gift shop is a worthy end to your visit to this centre as there is an array of fun, educational and interesting items for sale. The centre is usually closed on a Monday and some holidays. The museum is easily reached with a 5-10 minute walk from Higobashi station on Subway Yotsubashi line.
Official website:
http://www.sci-museum.jp/