Osaka's Panasonic Centre is a high tech showcase of one of Japan's leading electronic companies, Panasonic. This fascinating technology display is located on the banks of the Neyagwa River in the Osaka Business Park.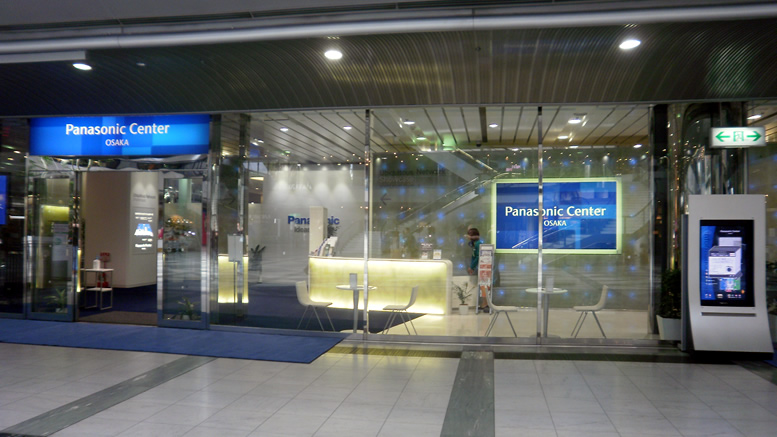 This world leading brand has a collection of museum come showrooms throughout Japan where you can see and get hands on with new and exciting products. The centre often displays their current Japanese retail line up as well as some products that are years away from production. It is extremely interesting to learn about the electronic gadgets of the future as well as see a few of the iconic Panasonic products from the past.
The Panasonic Osaka centre is a three floor exhibition which is split into several exhibition areas.
The Ubiquitous Digital Network Showcase is where the advances in networking and wireless technology is showcased. You can see the amazing products and lean how this electronic "magic" actually works.
The Environmental showcase explores the company's "green products" with a lot of bathroom and kitchen products on display showing how they are kind to the environment both in power usage and their outputs.
The Universal Design Showcase explains Universal Design which is a big design trend in Japan, many of the major companies use it including Toyota. Universal Design is the design of products which suit as many people as possible regardless of their age, gender or physical condition.
Upstairs is the French inspired Salon de Esthe Jeune, this is an area where people can enjoy the latest in Panasonic's beauty treatment products. There are purifiers and vibrating devices which help make the skin younger and more beautiful.
Fitness and youthfulness is the theme in exhibition no 5 where posture, balance and the body are the subject. Here massage chairs, fitness machines and body strength mechanisms are on show for those who want to get a little fitter.
The centre is usually open 7 days a week. Located in Grand Front Osaka Building the easiest way to get to the Panasonic Centre is by train as Grand Front is directly connected behind JR Osaka Station. 
Official Website: https://www.panasonic.com/global/corporate/center/osaka.html