National Bunraku Theatre
The National Bunraku Theatre is an arts centre which duty is to preserve, develop and pass on traditional arts forms from the Osaka – Kyoto area called the Kamigata. The main art form the centre focuses on is the art of Ningyo Joruri Buraku which is a puppet drama.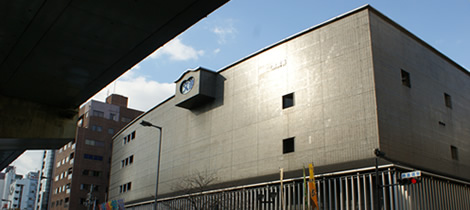 There are only a few puppet plays every year and the season and they run for a two week run. The puppets have been popular for centuries and during the Edo period the shows become very popular with the common Japanese people.
Today the National Theatre is one of only a few places in the world where you can see this fascinating art form and there are English programs and translations through ear pieces available for most shows.
The centre also is home to other forms of art when the Bunraku is not performing and the centre has a major role in archiving historical material relating to the bunraku and area's performing arts.  Opening in 1984 the building itself is quite interesting it was constructed with a mix of traditional and modern Japanese architecture there are key elements from the traditional Edo era incorporated throughout its technologically advanced design.
The puppet show itself is quiet unique and is probably the most sophisticated form of puppetery found in the world. There are no strings, the puppeteers hide by dressing in black robes and sometimes with black hoods but at the National Bunraku Theatre the main puppeteer is often unhooded. The puppets are quiet large being about half the size of an adult person. Three people are needed to control the main characters.
The plays are usually based on a traditional story where a common Japanese girl and ninjo- with conflicts between social and moral obligations plus love and emotion. One of the most famous of the bunraku playrights is Chikamatsu Monzaemon who dates back to the 17th century. In fact the puppets shows date back to around the 10th or 11th century when they were entertaining people in nearby towns to Osakaand Kyoto including Awaji Island on the Sento Island Sea.
The easiest way to visit the theatre is by catching the train on the Namba subway station, take the Sennichi-mae subway line one stop east to Nippon-bashi Station. Exit 7 will bring you right outside the theatre.