Green tea ice cream is a favorite dessert served in many Japanese restaurants. The Japanese call their green tea Matcha and it is very popular in Japanese Tea Ceremonies where it is served from beautiful ceramic kettles. This is an easy and delicious recipe to try and all the ingredients are readily available in most supermarkets.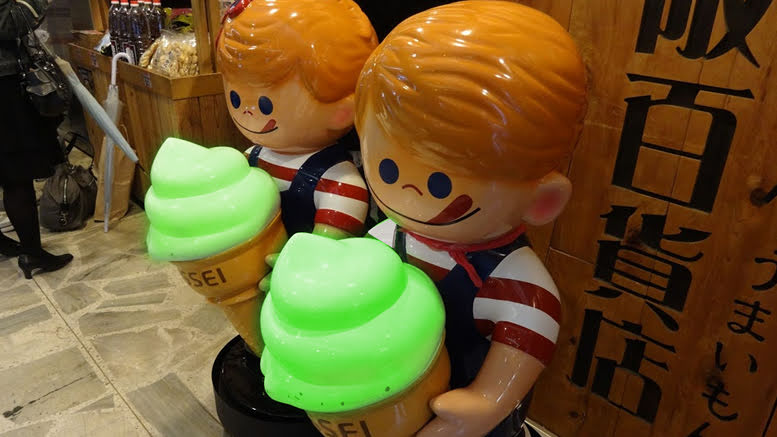 Makes about 4 cups of Ice-cream
1 cup of milk
2 1/2 cups of cream
1 teaspoon of vanilla
9 egg yolks
2/3 of a cup of caster sugar
3 teaspoons of matcha green tea powder
1/3 cup of boiling water
Firstly soak the matcha tea powder in the boiling water and let stand.
In a large saucepan mix the vanilla, milk and cream together and bring just under the boil, then let stand for about 15 minutes for the vanilla flavors to infuse through the mixture.
In another bowl beat the egg yolks and sugar until they become creamy then slowly pour into the milk mixture whisking away so there are no lumps. Return to the stove and cook over medium heat for 10 minutes while stirring to ensure the mixture does not stick. Do not bring to the boil. Once the mixture is thick enough to coat the back of the spoon remove the mixture from the heat.
Strain the tea mixture and slowly mix the green tea water with the custard like mixture until there is an even colour.
Put the mixture into a glass bowl and then into the freezer, freeze until nearly frozen. Remove and Wisk the mixture with a beater to break down the ice crystals then return back to the freezer for freezing before serving.