Omurice is a simple and very tasty dish which is a basically a seasoned rice and chicken wrapped in a omelette and covered with a tasty sauce and gravy. It is a very popular dish in Japan, being quick to prepare, cheap and above all delicious.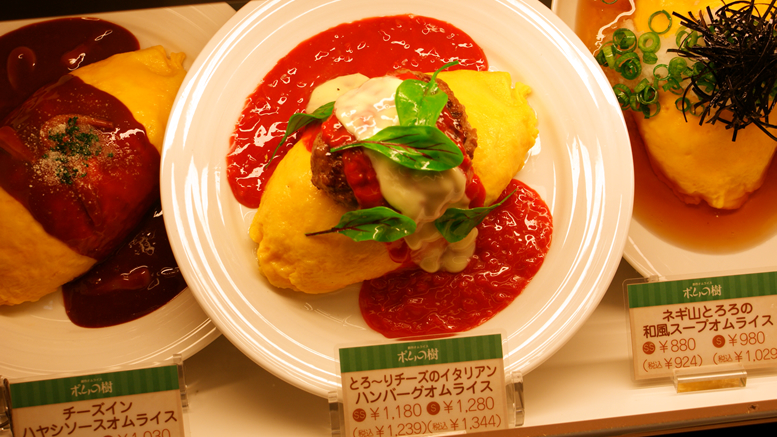 500g. chicken breast
1 onion
1 green capsicum
4 white mushrooms
8 tbsp tomato sauce
salt and pepper to season
1 tbsp vegetable oil
4 eggs
4 cups steamed rice
1/2 cup of gravy
Dice the chicken breast and cook in frying pan using a little oil then dice the capsicum, mushroom and onion, once the chicken is cooked add the vegetables and then the steamed rice. Mix well and add the salt and pepper to season and half of the tomato. Once cooked leave to stand.
Whisk the 4 eggs in a bowl while you heat another frying pan with a little oil in the bottom. Once hot pour a quarter of the mixture in the frypan and spread over the frypan making a large round omelette.
Place a quarter of the rice and chicken mixture on the omelette and fold like a pastie, carefully cover the frying pan with a plate and tip upside down to remove the omelette, then repeat the step 3 more times until you run out of mixture.
Serve with some gravy and the remainder the tomato sauce.  This is one tasty dish you will want to cook again.