Tonkatsu is a very popular dish in Japan, there are even large chain restaurants similar to our burger chains selling Tonkatsu in various forms. Its a bit like a pork schnitzel with a crunchy coating.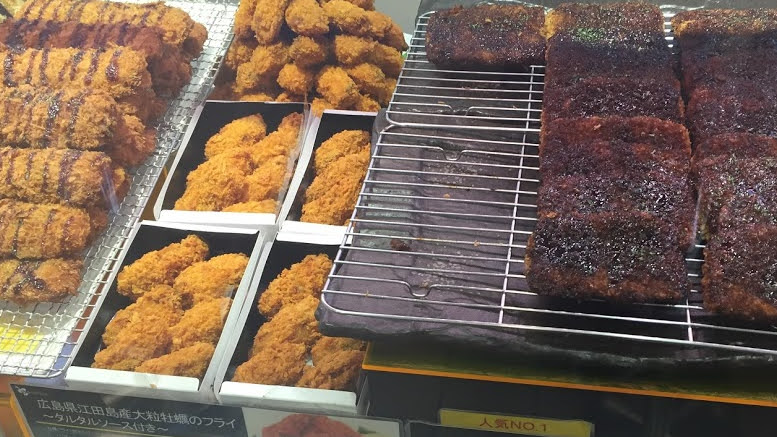 The Tonkatsu is a bread crumbed pork fillet, but it uses no ordinary breadcrumb, they are called panko, which are a much larger and coarser breadcrumb than normal. Which when fried give a beautiful crunchy texture.
Panko can be made coarsely shredding bread in a food processor then allowing them to dry in a warm dry oven.
Ingredients:
4 pork fillets (no bones)
1 egg
1/4 cup flour
1 panko cup breadcrumbs
Salt and pepper to taste
Vegetable oil for deep frying
Tonkatsu BBQ or normal BBQ sauce
Garnish
Shredded green cabbage
Lemon wedges
Japanese pickles
Trim the fat from the pork fillet and sprinkle with salt and pepper.
Coat the fillet in a little flour and dip into beaten egg.
Cover the fillet with a good layering of breadcrumbs on both sides then put the fillet in the refrigerator for the breadcrumbs to set into a firm coating.
Heat the vegetable oil in a shallow pan and slowly cook the pork until the breadcrumbs are golden brown.
Drain on paper towels to soak up any excess oil.
Serve with shredded cabbage, pickles and lemon wedges.