Tori No Kara Age or Japanese Chicken nuggets are one of the most delicious of meals you will ever find and they are so easy to prepare. The are best served hot or cold and are a great addition to a Bento Box assortment of treats.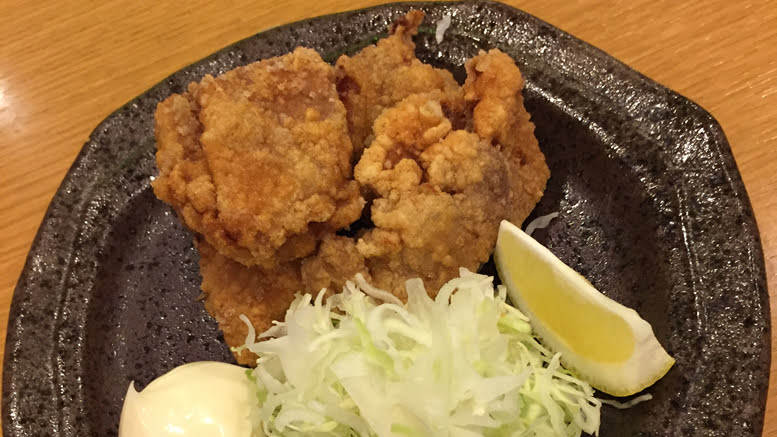 500g of bite sized chicken fillet pieces
Marinade
4 tablespoons of Shoyu Japanese Soy Sauce
1 teaspoon of ground ginger
2 teaspoons of ground garlic
1 teaspoon of sesame oil
2 teaspoons of rice wine (sake or mirin) optional
a pinch of salt and pepper
Batter
2 tablespoons of cornflour
2 tablespoons of plain flour
Vegetable oil for frying
Mix the chicken pieces with the marinade in a glass bowl and cover. Refrigerate overnight.
Heat the oil to temperature
Roll the chicken pieces in the mixed flour and place into fry pan in small batches. Nuggets will take about 4 minutes each to cook to a golden brown colour.
Drain on paper towel before serving with slice of lemon and teriyaki dipping sauce.
Tori No Kara Age is often served on a bed of crisp salad leaves with a lemon juice, sesame oil and shoya dipping sauce served on the side.