The development of Sapporo started much later than the rest of Japan and many ideas from around the world have come together to make the city a bit different from the rest of Japan. This outside influence can be seen in Sapporo's famous Clock Tower that is now a National Important Cultural Property.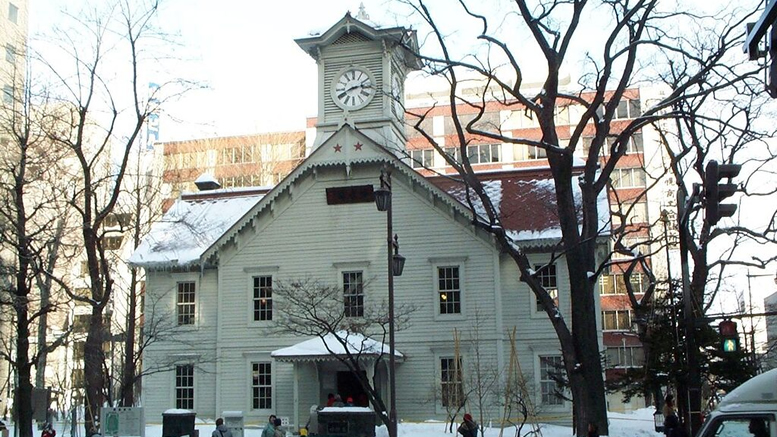 Built in 1878 the Clock Tower building was originally built as a drill hall and was used by the Sapporo Agricultural College, The design of the building is reminiscent of American building design from the late 1800s and the clock that was added to the building in 1881 was purchased from Boston.
Today the Clock Tower is one of the most photographed buildings in Sapporo and has become the symbol of Sapporo's past. The building feature a small museum featuring exhibits of Sapporo's history and is used for various cultural activities.
Visiting the Sapporo Clock Tower wont take too much time out of your day and it only a 2 min walk north from Odori Station, admission is 200 yen for adults and children are free. The Clock Tower is open from 8:45 to 17:10 daily but is closed some Mondays. Check their website for further details.
Official Website (Japanese only):
http://www.tokeidai.co.jp/tokeidai/