Nijo Ichiba is a famous fish market in the city centre of Sapporo and is a popular drawcard for tourists and potential iron chefs alike.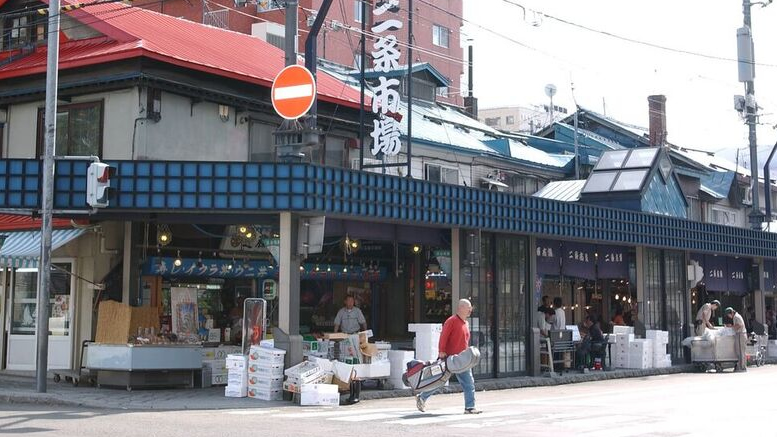 One of Hokkaido's largest industry's is seafood as well as healthy fruit and vegetable industry thanks to Hokkaido being less densely populated than the main island of Japan.
The market is located near the Tanuki koji undercover shopping street and is arranged into crowded market allies. There are a bit over 50 different vendors in the market selling anything from fresh fish and crabs to sea urchins to salmon roe, there are also a few food stalls that make sure your meal is always the freshest from the market.
If fish isn't your thing for a tasty lunch head over to Ramen Ally a few blocks away in Susukino, many tour groups generally take a bus load of tourist to both places in the one tour.
Nijo Ichiba fish market is open every day except Sundays and public holidays from 7am to 6pm and from 9am to 5pm for the restaurants. Nijo Ichiba is a 3 blocks south of the Sapporo TV Tower and a block east of Tanuki koji in Sapporo's Susukino Entertainment district.