100 Yen Shops, or the hyaku-en shoppu are one of the best place to pick up a bargain. In these shops you can find some exceptionally terrific value and often extremely unusual products, and as the name suggest all for only 100 yen, which is an absolute bargain.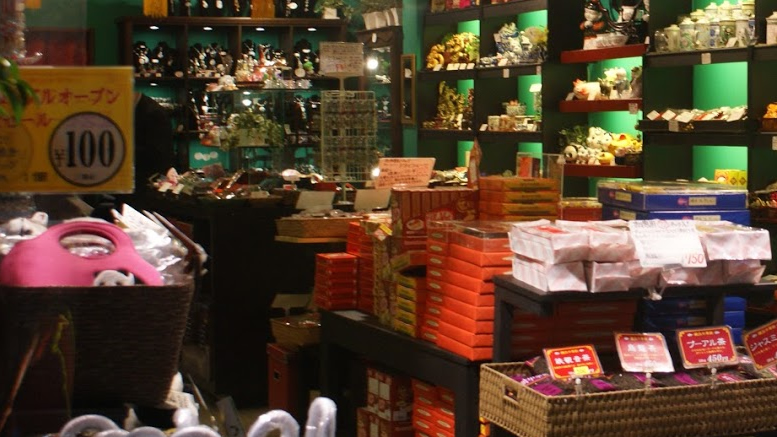 There are quite a few different chains of the 100 Yen shop throughout Japan, the biggest ones are Daiso, Cando, Seria, Watts and even a 99 yen shop known as Shop99. These shops stock just about anything you can imagine paying 100 yen for, and some items you just can't believe. Most stores stock a vast array of clothing, stationery, house wares, toys, food and drinks. The 100 yen store is the perfect place to pick up a few Hello Kitty or Pokemon novelties for your friends back home.
The Daiso Industries Co Ltd 100 Yen chain has over 1500 stores and opens on average 40 new stores every month, so it isn't hard to find a 100 Yen store, and like all marvelous things, the concept is moving to other parts of Asia.
One thing to watch though, the 100 yen price is usually before tax, so the purchase is going to cost you another 5% to cover the consumption tax, but either way you are usually getting a pretty reasonable deal for your 100 yen. The secret of the 100 yen chains is volume, they sell large quantities and buy their products from countries that have low production labour like China and Brazil. So with a little bit of mark-up, the stores make a considerable profit and pass on a good deal to their customers. It should be noted some things are not as cheap as you would find elsewhere, especially food, but for 100 yen who's complaining.
Many of the stores are not much bigger than a large convenience store, but in some of the major centers, they can be multi-storey and as big as any large department store. You can find them just about everywhere, in a subway, in an arcade, on a corner or in large shopping complexes.
For the traveler, the 100 yen shop can be invaluable, its a fantastic place to pick up batteries for your camera or walkman, some cheap souvenirs, some new toiletries and a bite to eat. The stores are usually all laid out the same, with the things you need like drinks and food up the back of the store. This way, you are guided past all the "bargains" too good to pass off along the way. Who could resist some Hello Kitty toilet paper or chopsticks with puppies on them for only 100 yen?
One thing to watch is that in many cases you get what you pay for, and for 100 yen you can't always expect too much quality. Stain removers, well they might just make a stain, detergents that might make your dishes greasy, and stitching or buttons on clothing that may come loose, but there are plenty of fantastic deals to be had.