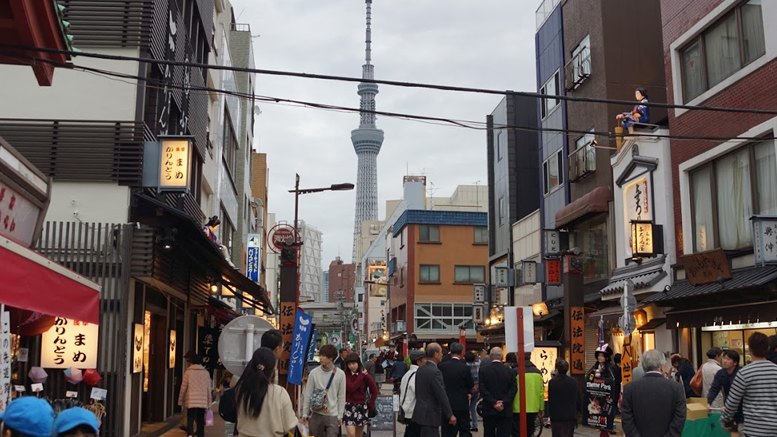 Asakusa is a historic temple town which dates back over 1000 years, today it is one of Japan's few traditional quarters and is a hugely popular tourist destination.
Thousands flock to the Senso-jo temple which although rebuilt after the war, dates back to the 6th century.
The area is also home to a lot of small time entertainment with small carnival parks, cinemas, and the conspicuous strip clubs and pachinko parlours.
Asakusa is a fantastic place to pick up traditional Japanese gifts, from fans, lanterns and lacquered goods. There is quite a few market like stalls in the streets surrounding the temple.