For an engaging shopping excursion, visit the restaurant wholesale district known as Kappabashi-dori in Tokyo's Asakusa. The area sells all sorts of fascinating things including the remarkable plastic food known as sampuru, which can be seen in most restaurants around Tokyo. There is everything you could ever imagine needing in a restaurant from cookers to spatulas, chefs costume to plates and knives.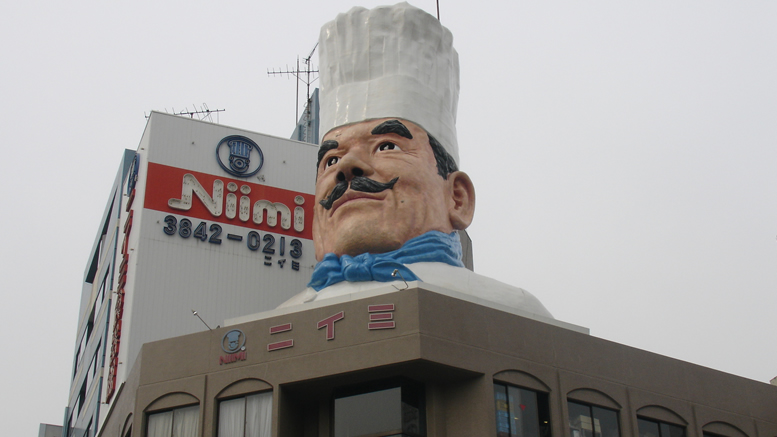 If you are interested in Japanese pottery, there are quite a few stores that stock factory made pottery with an identical look of the real handmade object, but sell for a much more affordable price. Some of this stunning pottery can sell as low as 100 yen a piece. Denkama, which is on the corner of Kappabashi-dori and Asakusa-dori, is an excellent place to buy your pottery.
The area is a fantastic place to pick up that amusing souvenir for your friends back home, how about some chopsticks or even a plate of plastic sushi, the number of choices are almost endless. For those people hunting the city for paper lanterns, Kappabashi-Dori is the place to go. You should be warned there is a vast variety of lanterns to choose from, and they can range from a few hundred yen up to tens of thousands of yen, depending on style and size.
Most of the shops are not open on Sundays, so visiting this area is a must during the week. Most stores are open from about 9 am to 5pm.
There are quite a few places to have a stop and experience some excellent food and drink. The area has plenty of cafes, restaurants, pubs and coffee shops. One hotel well worth a visit for its views from some of its facilities, is the Asakusa View Hotel. This hotel is just off Kappabashi-Dori on Kokusai Dori towards the Sensoji Temple.
The best station to catch to get to Kappabashi-dori is the Tawaramachi Station on the Ginza line, although Asakusa station is not much further. The area is under a 3 klm walk from Ueno station, although there is nothing much to see along the way.