Only about two hours travel from the centre of Tokyo; Nikko is a beautiful and tranquil escape from the hustle and bustle of one of the world's largest and busiest cities. Nikko is a mountain town and boasts some beautiful shrines and monuments to Leyasu Tokugawa who was the warlord who unified Japan back in 1600.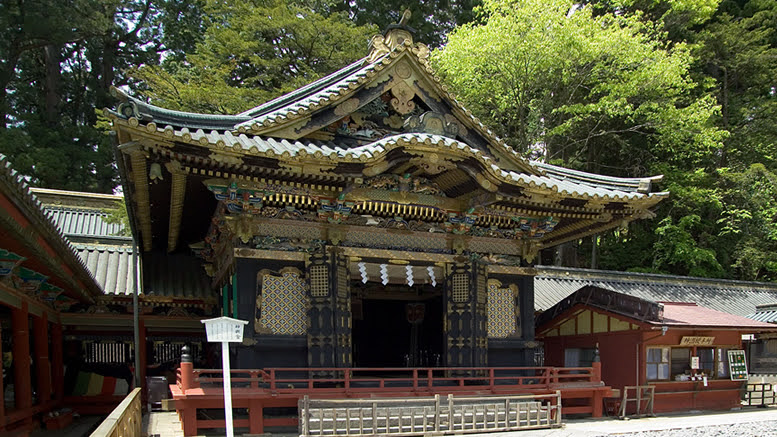 The Toshogu shrine is not to be missed; it is astonishing with its craftsmanship and beautiful carvings and is without a doubt the most beautiful shrine in all of Japan. Visitors should also stop at the Shinkyo Bridge, or Sacred Bridge, which is truly beautiful. This red wooden foot bridge offers a fantastic photo opportunity especially in the autumn when the leaves are shades of gold and red.
Nearby is the Rinnoji temple, which was founded by Shodo Shonin, a Buddhist monk who was responsible for bringing Buddhism to the area. The other major shrine in Nikko is the Futarasam Shine which was founded in 782. This shrine is about 30 minutes walk from the Rinnoji and Toshugu Shrines.
For plant lovers ensure you visit the Nikko Botanical Gardens, which feature over 1500 species of plants specialising in Alpine growing varieties. The gardens are an offshoot of the University of Tokyo and are well worth a visit especially in the Autumn.
Nikko forms the entrance to the Nikko National Park and is close to some lovely natural scenery. When visiting Nikko many people also venture to Lake Chuzenji and the spectacular 100 metre Kegon waterfall and hot springs which are further into the mountains. The mountains are home to wild monkeys, they don't pose a threat, but visitors should be aware as they can scratch and bite.
Lake Chuzenji is an adventure lovers paradise with plenty of hiking trails and even a track circling the volcano created lake. Boating is quite popular on the lake; there are many vendors offering boat tours that give magnificent views of the surrounding mountain.
Nikko is about 125 km North West of Tokyo. It is easily reached from Tokyo by the Shinkansen bullet train stopping at Utsonomiya before taking the local train to Nikko. If you are leaving from Asakusa, a better option would be to take the private Tobu Niko line that also reaches the town.