The Keisei Electric Railway is a private railway best known for their Keisei Main Line and Narita Sky Access line that goes from Ueno through the outer suburbs of Tokyo to Narita. The Main Line to Narita dates back to the 1930's, but was extended into the Narita International Airport in 1978. The Sky Access Line was completed in 2010 as a shortcut to Narita. Both lines now provides a faster and cheaper way to get to downtown Tokyo than JR's Narita Express.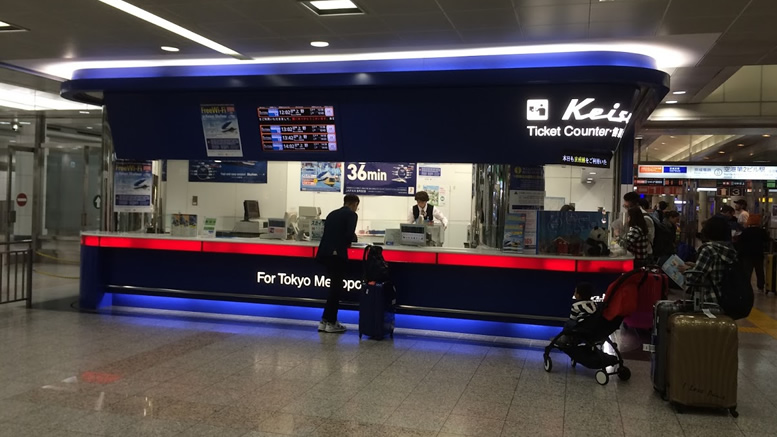 Keisei's cheaper version of the Narita Express is known as the Skyliner and Cityliner. The Cityliner was formally called the Skyliner and can reach the Tokyo's downtown suburbs of Nippori Station in 51 minutes, and 56 minutes to Keisei's Ueno Station via the Keisei Main Line. The new Skyliner uses all new 160klm/h trains on the new shorter track. The Skyliner now boasts access between Nippori station and Narita Airport in 36 minutes. In comparison, the JR Narita Express can take up to an hour to reach Tokyo Station.
The fare to Narita on the Cityliner will set you back 1920 Yen (or Y2400 on the Skyliner) from Ueno where a trip to Tokyo, Shinjuku, Ikebukuro or Shibuya on the Narita Express will set you back 2940 Yen. The only drawback with Keisei's Skyliner is that there are no direct services to these suburbs, so if you want to get to Shinjuku you will need to get off at Nippori and change to JR's Yamanote Line. This will cost you about 190 yen extra, plus you will need to cart yourself and your luggage out of Keisei's station and over to JR's station and then purchase your Yamanote line ticket there. The Tokyo Metro subway is another alternative to get to your final destination; a combo value pass for both the Skyliner and the Metro is available at Keisei's ticket office.
So for convenience if you are staying near any station on the Narita Express line it may be worth the extra money to stay in your reserved seat of the Narita Express than fight your way across the road to the competing network's station in order to transfer to a general commuter train. If you are staying in Ueno or Nippori, or if you need to transfer to another line on one part of your journey even when using the Narita Express, it may be worth thinking about giving the Skyliner or Cityliner a go.
Keisei also runs two express services on their Narita lines that stop at all stations on the way. Depending on the service it can take anywhere from 70 to 100 minutes to reach Ueno from Narita Airport. Known as the Limited Express and Access Express services, you will find it much cheaper than using the Cityliner, but the service does not provide reserved seating, as this is a regular commuter train.
If you need to transfer to Haneda Airport, Keisei's Limited Express service provides a direct connection via a cooperative agreement. The Limited Express train travels on to Toei's Asakusa Line and Keikyu Line to connect directly to Haneda Airport. During some parts of the day, you may need to switch trains at Aoto Station.
Official Skyliner Site http://www.keisei.co.jp/keisei/tetudou/skyliner/us/skyliner.html
Official Cityliner Site http://www.keisei.co.jp/keisei/tetudou/skyliner/us/cityliner.html
Also on Happy Jappy
Narita Express
Tokyo Narita Airport
Haneda Airport
Getting around Tokyo