The Shinbashi Enbujo theatre is a large theatre in Tokyo's Ginza district. The theatre and is located a few blocks south of Ginza's more famous theatre, Kabukiza.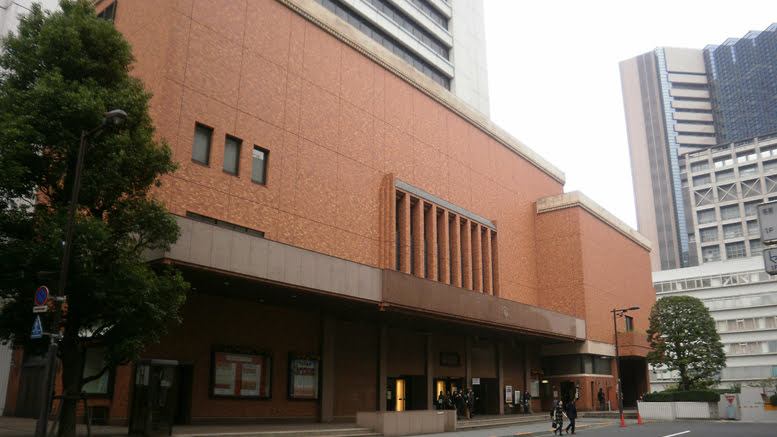 Like Kabukiza, Shinbashi Enbujo is home to the Japanese traditional performance of Kabuki. Unlike the Kabukiza Theatre, that strictly shows the traditional form of Kabuki that has changed little since the art form started in the early 1600′s, Shinbashi Enbujo also shows more modern plays as well as Super Kabuki and a bit of fresh talent.
Kabuki is known for its all male cast, elaborate costumes, heavy make-up and sometimes day long running times. Super Kabuki was developed as an attempt to modernise Kabuki by introducing special effects and developing the sometimes centuries old story lines. Some purists are not too fond of Super Kabuki, but the crowds love it and it has caused an increase in patronage to the shows.
Shinbashi Enbujo was originally built in 1925 but was rebuilt following its destruction during world war II. The theatre was rebuilt again in 1982 but styled after the former building with an almost art deco brick facade. There are also restaurants, lunch-box shops and a souvenir shop in the complex.
Shinbashi Enbujo is a 3 min walk from Higashi Ginza Subway station on the Hibiya (H09) or Asakusa (A11) Line, via exit 6.
Official Site (Japanese)
http://www.kabuki-bito.jp/eng/contents/theatre/shimbashi_enbujo.html