Haneda is officially known as Tokyo International Airport (due to it being Tokyo's first airport), but today it handles mostly domestic flights with only a small amount of international traffic. The majority of the flights coming into Japan from overseas use the newer Narita International Airport, which is about 90km to the north east of the city.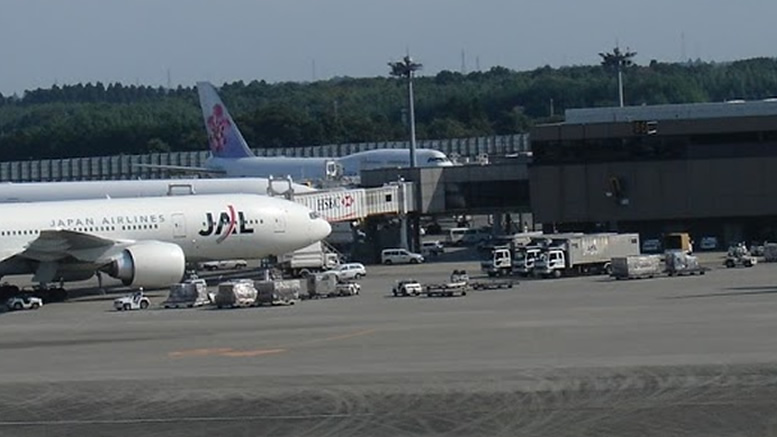 Haneda is located not far from Tokyo in Ota, it is Japan's largest airport and handles over 60 million people a year, most travelling within Japan with an increasing international patronage from 2010. Haneda has been ranked as the world's fourth busiest airport for several years.
The airport opened in 1931, then only a small runway on the bay front and nothing like the massive concrete maze it is today. In 1945, the US took over the airport and named it Haneda Army Air Base. It wasn't until 1947 that commercial international flights were scheduled to the airport. JAL started its domestic operations at Haneda in 1951. In 1952 part of the base was given back to civilian authorities and it became known as Tokyo International Airport; by 1958, all of the base was converted to civilian use.
For the 1964 Tokyo Olympic Games, a monorail was built from the airport to the city of Tokyo. The Tokyo Monorail takes about 19 minutes to reach Hamamatsucho Station where passengers can connect to the Yamanote line to reach their Tokyo destination. With a shortage of land, the airport was no longer able to handle the enormous amount of traffic, so a new international airport was opened in 1978 at Narita.
Haneda airport consists of 3 terminals; Terminal One is known as Big Bird and opened in 1993 replacing a smaller complex, it houses JAL, Skymark and StarFlyer as the main two carriers. Its long and narrow building houses six stories of restaurants and shopping, as well as a large rooftop observation deck which is immensely popular to see off and welcome travellers. ANA, Air Do and Skynet are the primary users of the other domestic terminal known as Terminal Two.
A new international terminal was constructed in 2010, paving the way for Haneda to handle more international flights. A fourth runway was also added to cater for the extra traffic now Narita has become overcrowded. Apart from several Asian destinations, the new international terminal also receives several flights from the United States, France and the United Kingdom.
As well as the monorail, the airport is serviced by bus and rail. Bus can be a slow process with the Tokyo traffic, but the Keikyu Airport Line travels to Shinagawa (where you can transfer to the JR Yamanote Line) in a bit over 20 minutes, there are also services to Yokohama which is 30 minutes away. Some Keisei Line trains also link up to Keikyu's network for transfers to Narita, which takes about 2 hours to reach.
Also on Happy Jappy
Official site:
http://www.tokyo-airport-bldg.co.jp/fl/english/