The Kouko or Imperial Palace is located where the Edo Castle once stood in the 17th to 19th Century. There are quite a few features of the old Edo Castle still to be seen around the present structure, including original gates, moats and some stone walls.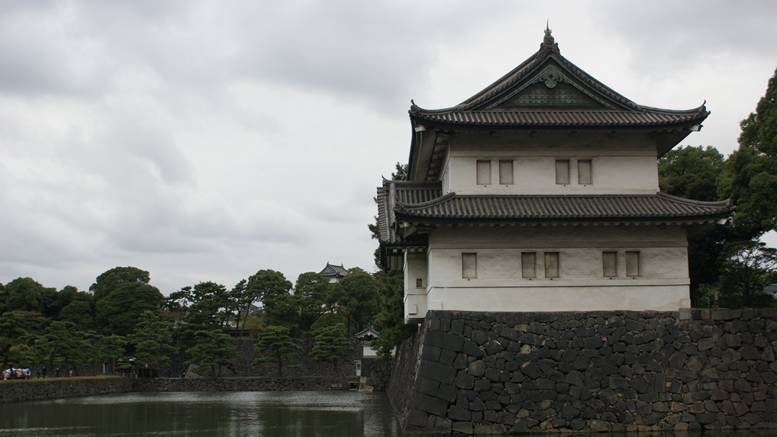 The palace is one of Tokyo's most popular attractions with thousands flocking to the beautiful gardens and parks where there are hours of exploring to be had. The gardens feature some magnificent cherry trees and plants from all over Japan. The garden is actually made from some of the inner enclosures of the old castle. A limited number of visitors can tour the facility, but much of the palace is not open to the public. Bookings must be made in advance. You can find the link at the bottom of this page.
The Imperial Palace is the home of the Japanese royal family; the palace also houses offices and staff for the numerous workers who keep the palace running including a large number of guards. Although much of the castle was run down and in disrepair, extensive damage was caused to the castle with bombing campaigns during the Second World War. The Imperial Palace was rebuilt in 1968 and is constructed from ferro-concrete. It houses many reception halls and the Emperors day office.
The Hyakunin Bansho is the largest guard house on site and was once manned by 100 samurai guards. Today it is open for inspection by visitors. You can enter through the Otemon Gate which was the main gate to the inner citadel during the Edo period.
On New Year's Day and the Emperor's Birthday, which is held in late December, the royal family greet the public from the Kyuden Totei; this is a huge event when thousands flock to the palace grounds for the greetings.
The East Gardens are opened to the public most days except Mondays, Fridays and some special occasions. Admission to East Gardens is free, and there are several displays featuring the history of the palace set amongst the beautiful gardens.
The other gardens that are open to the public are the Kitanomaru Gardens; these gardens are much smaller than the East Gardens but do hold a science museum and the Japan Martial Arts Hall known as Budokan. The Kitanormaru Gardens are just to the north of the East Gardens.
The Marunochi exit of Tokyo Station will lead you directly into the Imperial Palace's Kokyo Gaien Garden. Several other subway lines run around the perimeter of the grounds as well, check out our map here.
Imperial Palace tour booking link: http://sankan.kunaicho.go.jp/order/index_EN.html
Official site: http://www.kunaicho.go.jp/eindex.html