The National Diet Building has nothing to do with food or weight loss, it is in fact the country's Parliament building, like the Capital Building is in Washington, or the Houses of Parliament are in many countries.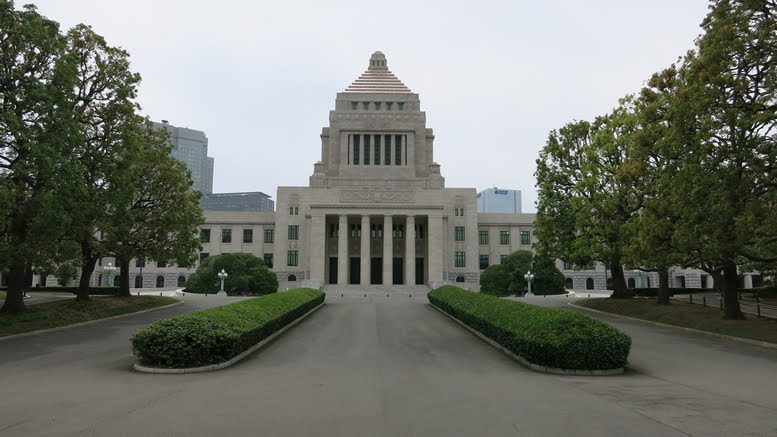 The very opulent building opened in 1936 after nearly seventeen years of construction. Other than some stained glass windows, door locks and a few other minor items the Diet Building was constructed out of Japanese sourced materials.
There are regular tours of the houses of parliament operating on most weekdays. Taking around sixty minutes the tour is a chance to see the Public Gallery, the Emperor's Room, the Imperial Family's Room, the Central Hall, the Front Courtyard, and other fascinating parts of the parliament building. The entry to the tour can be found behind the Diet Building.
The Parliamentary Museum is also an interesting place to visit. Although many of the exhibits are in Japanese there are some very interesting historic artefacts and photographs to see. The museum is located in the parkland to the front of the Diet Building. Both the museum and the parliamentary tour are free.
The Diet Building and museum is located to the west of the Imperial Palace on Uchibori Dori. The Diet Building is easily recognised by its large stepped pyramid roof.
Official Website: http://www.sangiin.go.jp/eng/index.htm